Oral Edaravone Appears Safe in Patients, Interim Trial Data Show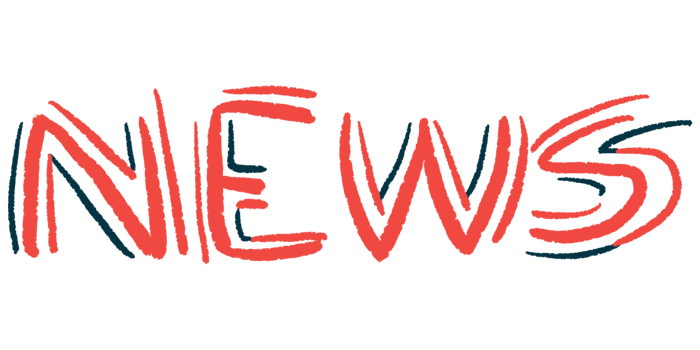 An oral suspension formulation of edaravone (MT-1186) is safe and well-tolerated in adults with amyotrophic lateral sclerosis (ALS), according to interim, six-month data from a Phase 3 clinical trial.
In addition, exploratory efficacy results suggest that edaravone's experimental oral formulation may slow patients' functional decline to a similar level to its approved, into-the-vein formulation, Radicava.
These findings, supporting the safety and potential efficacy of oral edaravone, were presented in a poster at the 32nd International Symposium on ALS/MND, held virtually Dec. 7–10.
The poster was titled "Interim results from the MT1186-A01 Phase 3, open-label, multicenter safety study of oral edaravone administered over 48 weeks in subjects with amyotrophic lateral sclerosis" (abstract CLT-23).
"We are committed to putting patients first in everything we do and are working tirelessly in pursuit of an additional treatment option to help those living with ALS," Gustavo A. Suarez Zambrano, MD, vice president of medical affairs at Mitsubishi Tanabe Pharma America (MTDA), the therapy's developer, said in a press release.
"The 24-week treatment results showed a favorable safety profile for investigational oral edaravone," Zambrano added. "We are grateful to the study participants, their caregivers, investigators and clinical staff at the trial sites and the MTDA staff working diligently on this study."
Mitsubishi Tanabe Pharma's edaravone works by reducing oxidative stress, which is thought to be one of the drivers of nerve cell death in ALS. Oxidative stress is an imbalance between the production of potentially harmful free radicals and a cell's ability to detoxify them.
Radicava, an intravenous formulation (given directly into the bloodstream) of edaravone, was approved for ALS in Japan and South Korea in 2015 and in the U.S. in 2017 based on data from the Phase 3 Study 19 clinical trial (NCT01492686).
Results from six months of treatment showed that the therapy slowed functional decline — as assessed with the ALS functional rating scale-revised (ALSFRS-R) — in patients by 33% relative to a placebo. Radicava-treated patients lost a mean of 5 ALSFRS-R points over six months, while those on a placebo lost 7.5 points.
Given that Radicava's dosing regimen requires hour-long infusions and frequent visits to the clinic (14 consecutive days in the first treatment cycle and 10 consecutive days in the following cycles), an oral formulation could reduce patient burden and healthcare resources.
As such, MTPA launched an open-label Phase 3 trial (NCT04165824) to evaluate the safety and tolerability of oral edaravone in 185 ALS patients, 18–75 years old, whose symptoms began within three years prior to enrollment. All were functionally independent.
Participants, recruited at more than 50 sites in the U.S., Europe, Canada, and Japan, had a mean age of 59.9 years, and most (58%) were Caucasian, while 35% were Japanese. They received 105 mg of the experimental therapy in the same dosing regimen of Radicava for 48 weeks (nearly one year).
Besides safety and tolerability assessments, the trial also included exploratory efficacy measures: changes in the ALSFRS-R; and time to death, tracheostomy, and permanent assisted mechanical ventilation.
Newly presented results concerned interim data from 24 weeks of treatment (nearly six months), and showed that oral edaravone was generally safe and well-tolerated, with no reports of treatment-related serious adverse events.
The most common adverse events were muscular weakness (16.2%) and falls (15.7%). Patients also experienced fatigue (7.6%), back pain and constipation (7% each), headache (5.9%), and shortness of breath (5.4%).
A total of 11 (5.9%) participants discontinued treatment due to adverse events, most often respiratory failure and muscular weakness, which were associated with the disease. Adverse events leading to treatment discontinuation were deemed related to the therapy in two of these patients (1%).
Six patients died during the six-month period, but none of the deaths were considered related to treatment.
Changes in the ALSFRS-R score were assessed in the 169 participants who completed the trial. At the beginning of the study, patients had an average ALSFRS-R score of 40, and after nearly six months of treatment, their score dropped by a mean of 5.6 points.
This decline in ALSFRS-R score was comparable to that observed in the previous Study 19 in patients treated with Radicava for six months.
Participants who completed the Phase 3 trial will have the option to enroll in its long-term extension study (NCT04577404), in which they will receive oral edaravone for up to two years. Results from these two studies are expected to support the filing of regulatory applications seeking the oral formulation's approval for ALS.
In October, MPTA launched a Phase 3b trial (NCT04569084) to assess the safety and effectiveness of two dosing regimens of oral edaravone against a placebo in up to 380 ALS patients (age 18 to 75), whose first symptoms developed in the two years prior to enrollment.
The study, expected to end in March 2022, is currently recruiting participants at its 80 clinical sites in the U.S., Canada, Germany, Italy, Switzerland, Japan, and South Korea.