3 Things I Would Do Differently If Diagnosed Today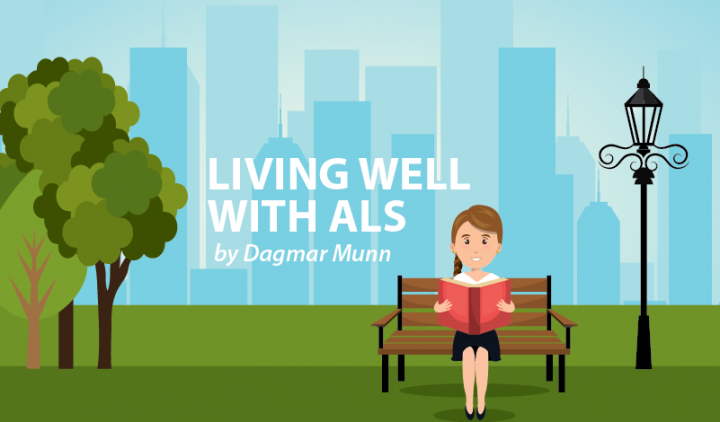 I'm often asked by others in the ALS community for tips and insight from my past 10 years of living with ALS. While I am grateful for both making it this far while maintaining most of my physical abilities, I am by no means an expert.
ALS symptoms differ from person to person; it's unpredictable, and each of us are on our own journey with the disease.
However, we learn from one another, and I'm always willing to share. So, following are three things I would do differently if I were diagnosed with ALS today:
Adapt to using a rollator much sooner
One of my early ALS symptoms was foot drop. This is a weakness in the lower leg muscles that had me dragging the toe of my shoe with every step I took. In turn, this led to a few nasty falls. Of course, I tried to cover up what was happening by grabbing onto nearby furniture and walls.
Eventually, I decided to use a walking cane. But I still fell. It took the good part of a year before I agreed to use a rollator. Why? Mostly, I was embarrassed. I had the mindset that rollators were for old people, and if I used one my friends would avoid being seen with me.
Looking back, at the very first sign of unsteadiness, I should have transitioned straight into using a rollator and not wasted all those months with a rinky-dink cheap model that was meant for temporary use. I now rely on a bright red, sturdy rollator with big wheels — they can see me coming!
I've learned to love my rollator; it helps me walk with better posture, and surprise, surprise: My friends don't mind at all.
Tell anyone and everyone
Shortly after my doctor told me I had ALS, I knew I needed to share the news with family members and friends. But I hemmed, hawed, and hesitated for many reasons, including confronting the reality of my diagnosis. I knew that when I told others about my ALS it would become real — and I would have to accept that I had ALS.
I had to conquer the gap between diagnosis and acceptance. Plus, I didn't recognize that my friends and family would be my closest allies. They were eager to offer their support but were confused about what to do.
A decade ago, there were far fewer resources on these topics, and fortunately, that has changed. Now, I recommend the article, "Sharing Your Diagnosis," from the ALS Association's Texas Chapter, along with my previous column about helping your friends learn how to help you.
Change the way I exercised
As my muscles weakened, I tried to keep at my traditional exercise routines. But soon I gave in to doing just the "easy stuff." For example, walking slowly in chest-high water without having to fight gravity felt so good. But it wasn't helping my body train for the rest of my day — a day filled with gravity.
I had to challenge my muscles with gentle, consistent movement. Now I practice range-of-motion exercises daily, based on fundamental movements taught by the strength and movement specialist company Original Strength. I also do modified yoga, Pilates, and gymnastics moves.
Rather than attempt an hour of exercise and end up exhausted, I spread it out throughout the day. Several preplanned movement breaks help keep my energy up and my mind alert.
We all recognize there are things we would do differently if we could. There are no failures with ALS. The winners are those who've been willing to try.
Sure, if I could go back in time, I'd do these three things differently, but I kept going. And I'm willing to help others through my experiences, because I believe that together, we can learn to live well while living with ALS.
***
Note: ALS News Today is strictly a news and information website about the disease. It does not provide medical advice, diagnosis, or treatment. This content is not intended to be a substitute for professional medical advice, diagnosis, or treatment. Always seek the advice of your physician or other qualified health provider with any questions you may have regarding a medical condition. Never disregard professional medical advice or delay in seeking it because of something you have read on this website. The opinions expressed in this column are not those of ALS News Today or its parent company, BioNews, and are intended to spark discussion about issues pertaining to ALS.