Cytokinetics' Grants Support Patient Advocacy Groups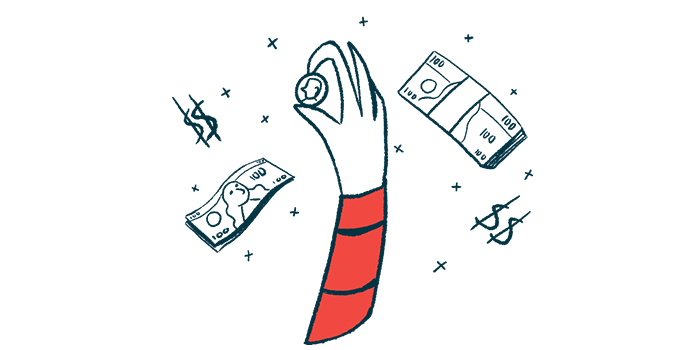 Cytokinetics has awarded a total of $100,000 to five nonprofit patient advocacy organizations to support efforts to enhance communications, increase disease awareness, and boost community engagement.
Recipients of the fourth annual Communications Fellowship Grant Program include the Les Turner ALS Foundation, the Northern Ohio Chapter of The ALS Association, and the ALS MND Symposium Patient Fellows Program, all of which focus on amyotrophic lateral sclerosis (ALS).
The other two grant recipients have to do with heart failure and hypertrophic cardiomyopathy (HCM), a condition that causes thickening of the heart muscles.
Specifically, the grants will facilitate projects to expand organizational reach, produce educational programs, provide patients with access to conferences, and reach underserved populations.
"We are pleased to provide these five organizations with additional resources to help advance their initiatives and reach more patients in the communities they serve," Mary Pomerantz, Cytokinetics' advocacy director, said in a press release.
"The recipients of our fourth annual Communications Fellowship Grant program each submitted creative, thoughtful and innovative proposals focused on making meaningful impacts for patients, caregivers and the community. We look forward to seeing how these grants may impact people living with heart failure, HCM and ALS," added Pomerantz.
One of the five grant recipients, the ALS MND Symposium Patient Fellows Program, is an independent, volunteer-led effort coordinated by I AM ALS to make sure ALS and MND patients have access to the 33rd annual International Symposium on ALS/MND, the world's largest scientific meeting on ALS and MND research. (MND is the abbreviation for motor neuron disorders, which includes ALS).
The grant will ensure equitable representation of people with ALS at the symposium. It also will support sustainability of the patient fellows program, and ensure that six patient fellows attend the symposium, slated to take place in San Diego, California, in December.
The Les Turner ALS Foundation is an Illinois-based organization that provides comprehensive care and support to Chicago-area ALS patients and their families, and works to advance ALS research. Grant funds will be used to enhance the reach of its ALS Learning Series through introduction of  a series of virtual educational programs related to the theme, "How to Live Your Best Life Despite an ALS Diagnosis." The webinars will be presented by experts and will feature patients and their family members and caregivers.
Finally, The ALS Association Northern Ohio Chapter will use its grant to hire experts to create and disseminate an education and awareness campaign to reach newly diagnosed patients, particularly in northern Ohio's rural and Appalachian counties. The campaign also will include apprising neurologists and pulmonologists who are not affiliated with ALS, as well as ALS multidisciplinary clinics outside of the chapter's region, to let them know about the organization's resources. The chapter serves ALS patients and their families in 33 counties.
The other grant recipients are Mended Hearts, a cardiovascular peer-to-peer support organization, and the Hypertrophic Cardiomyopathy Association, which provides support, advocacy, and education in the HCM field.
Cytokinetics is a late-stage biopharmaceutical company. Its grant program seeks to help patient advocacy organizations support their respective patient communities. The call for proposals for the 2023 program will be announced this fall.