Risk of ALS Increases Nearly Fourfold in NFL Players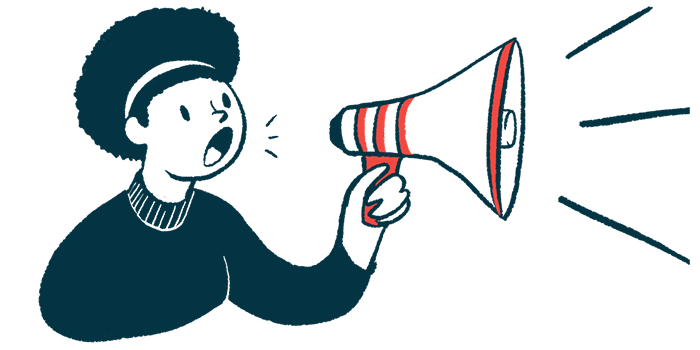 Athletes who have played in the National Football League (NFL) are significantly more likely than the general population to develop amyotrophic lateral sclerosis (ALS), according to a new study.
"These findings indicate that athletes who played in the NFL have a nearly 4 times greater rate of developing, and dying from, ALS," its researchers concluded.
The results also indicated that the risk of ALS was higher in athletes who played football longer. The findings add to a growing body of research that suggests head injuries may predispose toward ALS.
The study, "Incidence of and Mortality From Amyotrophic Lateral Sclerosis in National Football League Athletes," was published in JAMA Network Open.
Due to repeated blows to the head, former professional athletes of contact sports are known to have a higher risk of death due to dementia and neurodegenerative diseases like ALS. NFL players are no exception, with studies demonstrating that those who played at least five years are significantly more likely to develop the disease.
Yet, "the mean NFL career length is 3.3 years," the researchers wrote, adding that "restricting previous analyses to athletes who played for at least 5 years meant that only a subset of the most elite NFL players with greatest exposure was studied."
To clarify this association, a team led by scientists at Boston University and Harvard Medical School in Massachusetts conducted an analysis on data for all 19,423 NFL athletes who debuted from 1960 to 2019 and played at least one professional season. All of the athletes were male, and they ranged in age from 23 to 78 years at the time of the analysis.
"This study represents the largest investigation of ALS risk in NFL athletes," the researchers wrote.
Over an average follow-up time of more than 30 years, 38 of the players were diagnosed with ALS, and 28 of these individuals had died, mainly of complications related to the disease. The average age at ALS diagnosis was 51.
Statistical analyses revealed that, compared with the overall male population in the U.S., the rate of ALS diagnoses was more than 3.5 times higher among the NFL players, and the risk of death from ALS was almost four times higher.
Further analyses showed that the overall risk of ALS increased with the tenure of the player's professional football career. Other factors — including race, body mass index, Pro Bowl status, and NFL Hall of Fame status — were not associated significantly with ALS risk.
"This study provides additional evidence suggesting that NFL athletes are at increased risk of ALS and suggests that this risk may increase with more years of NFL exposure," the scientists wrote.
The team said this connection likely is connected to a higher risk of physical damage to the brain with more years spent playing NFL football.
"We now have additional evidence that repetitive head impacts or concussion might increase risk of ALS," Daniel Daneshvar, MD, PhD, a professor at Harvard and co-author of the study, said in a press release.
"Your brain doesn't care what hits it. You could have exposure to repetitive head impacts from sport, military service, occupation, domestic violence or any other cause, and any of these exposures might be related to ALS risk," Daneshvar added.
Notably, this association implies that reducing hits to the head could  decrease the risk of ALS, and also other brain diseases such as chronic traumatic encephalopathy (CTE) that have been linked with playing professional football in recent years. According to Daneshvar, more than two-thirds of hits to the brain that occur while playing tackle football happen during practices.
"That means we could reduce every athlete's exposure to repetitive head impacts, and their possible long-term effects, by up to two-thirds, just by changing how we practice," Daneshvar said. Some strategies he suggested include having more non-contact days and fewer hitting drills, as well as changes to the style of play.
The results also may be important for the parents of children who are playing the sport, who should consider this increased risk before letting their kids play football, according to Robert Glatter, MD, a former sideline doctor for the New York Jets, who was not directly involved in this study.
"Parents should recognize that the risk for neurodegenerative diseases including ALS and CTE increases with the number of years spent playing," Glatter said.
The researchers noted a need for more research to better understand how ALS develops, and how brain trauma and other factors may increase the risk, which could allow for better prevention strategies.
"We also aim to evaluate the pathology responsible for these symptoms and determine the effects of genetics on ALS risk. Other ALS risk factors — such as smoking, exercise exertion and pesticide exposure — also need to be considered," Daneshvar said.