Challenge Seeks to Raise $50K in 50 Days to Support ALS Research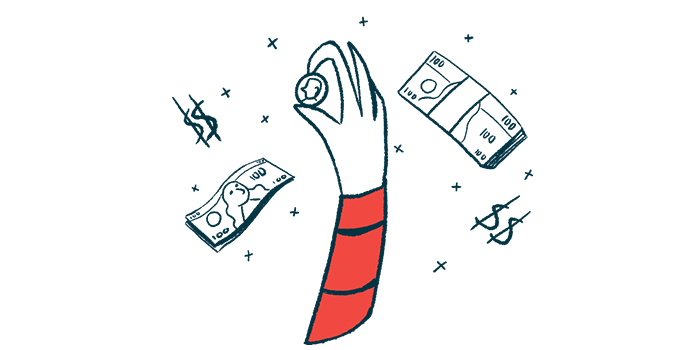 Team Drea Foundation is launching a customizable wellness challenge that seeks to raise $50,000 in 50 days for amyotrophic lateral sclerosis (ALS) research.
The 50for50 challenge invites people to set a personal goal related to the number 50, such as 50 pushups a day or 50 acts of kindness. Participants are also encouraged to set a fundraising goal of at least $50.
The event celebrates Team Drea's founder, Andrea Lytle Peet, who was diagnosed with ALS in 2014 and is nearing her own goal of completing 50 marathons in 50 U.S. states. This will make her the first person with ALS to ever accomplish that goal.
Individuals can start a personal fundraiser page through Team Drea Foundation. While participation is free, those who raise or donate $50 by June 10 will receive a keepsake gift.
The challenge starts April 8, which is 50 days from Peet's 50th marathon. It can be joined here anytime until May 28 — the date of the final marathon.
"I had no idea whether my body would sustain me long enough to complete all 50 races, After all, I had already lived 5 years with the terminal disease — a milestone that only 20% of people live to see," Peet said in a press release. "Throw in a global pandemic and the feat seemed even more impossible. Now I'm just 50 days and two marathons away from completing this challenge, and it all began with being brave enough to start. That's what I hope to inspire through the 50for50 Challenge. I want people to be brave in their own way and appreciate what their bodies can do."
With the goal of increasing ALS awareness and raising funds for the foundation, Peet has completed 48 marathons in 48 states over the last three years. So far, she's raised more than $750,000, which has been used to support ALS research at the ALS Therapy Development Institute and Duke University.
To reach her ultimate goal, Peet will participate in two more marathons — the Brooklyn Marathon in New York on April 24 and the Prince of Wales Island Marathon in Alaska on May 28.
"I have been given the gift of time, which most people with ALS don't get," Peet said. "I never forget that. The best way I know to honor the friends I've lost and others with ALS is to celebrate what my muscles can do and raise money so no other families have to go through this awful disease."
When choosing their own personal goal for the challenge, individuals are encouraged on the event's page to think of answers to the questions: "What's your brave? What's something that you've been putting off that you just need a little push and accountability to accomplish? How can you inspire others to live bravely?"
Participants in the challenge — which has so far raised more than $13,000 — can also share their journey on social media using the hashtag #ALS50for50.
Team Drea Foundation was incorporated in 2016 as a 501(c)(3) nonprofit by Peet and her husband with the goal of raising funds for ALS research while inspiring people to "live bravely, love joyfully, and appreciate the gift of life," according to the foundation's website.