ALS Society of Canada, Brain Canada Award 4 Early-stage Research Grants
3 PhD students, 1 postdoc scientist looking to better understand, treat ALS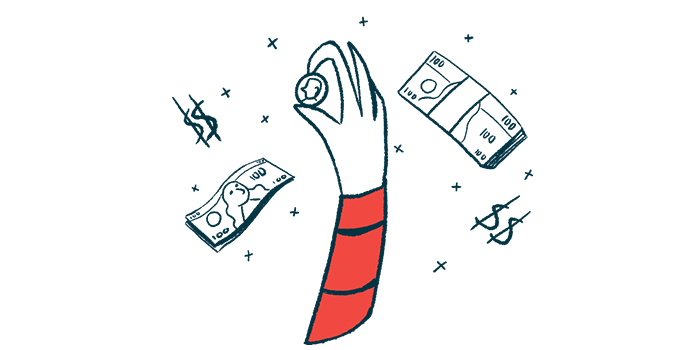 The ALS Society of Canada and Brain Canada are supporting four early-career scientists who are working to advance an understanding of amyotrophic lateral sclerosis (ALS) and treatments for people with the disease.
Grants totaling CA$390,000 (about $290,000) will fund projects by three doctoral students and one postdoctoral researcher.
"Being able to move the needle on ALS research means supporting the brightest minds that will be a key component of labs focused on improving the lives of people and families living with ALS," said David Taylor, PhD, ALS Canada's vice president of research and strategic partnerships, said in a joint press release.
The postdoctoral fellowship was also supported by the Fondation Vincent Bourque, which contributed CA$82,500 to ALS Canada. That contribution was matched by Brain Canada through its Canada Brain Research Fund, an arrangement between the Canadian government and the Brain Canada Foundation.
ALS research into protein buildup, stress granules, brain cells
The four awardees' work focus on advancing what is known about the biological processes that lead to ALS development and progression and exploring potential therapies and treatment strategies for the disease.
Their selection followed a competitive review by ALS experts, who assessed each applicant's merit, and a project's quality and potential to advance knowledge about the disease.
"While there are always more researchers out there than we're able to support in each granting cycle, the ALS Canada Research Program is committed to seeding projects and people that demonstrate exceptional promise, and we do as much as we can with the generous support of our donors and partners, " Taylor said.
Each PhD student was awarded a CA$75,000 grant.
Lucia Meng Qi Liao, a PhD student at the University of Waterloo, will study how a chemical modification in the TDP-43 protein contributes to its toxic buildup in cells, a process that occurs in nearly all ALS patients.
Charlotte Manser, a PhD student at the University of Ottawa, will study ALS-associated mutations in genes that produce proteins important for the production and disassembly of stress granules — assemblies of RNA molecules and RNA-binding proteins in response to stress.
In ALS, these stress granules are not properly disassembled when the stress conditions are cleared, and continue to contribute to the toxic accumulation of other proteins, including TDP-43, that cause nerve cell damage. Manser aims to identify mutations that contribute to stress granule formation and determine the mechanism through which they lead to disease progression.
Donovan McDonald, a PhD student at Western University in Ontario, aims to study how problems with transfer RNA contributes to the misfolding and abnormal accumulation of faulty proteins, particularly TDP-43. Transfer RNA, or tRNA, is a small RNA molecule that plays a key role in protein production.
His project could help to establish abnormal RNA metabolism as risk factors, biomarkers, and possibly targets for ALS treatments.
The postdoctoral fellowship, with a total grant amount of CA$165,000, was awarded to Hussein Ghazale, PhD, a researcher with the Sunnybrook Research Institute in Toronto. Ghazale aims to examine the therapeutic potential of reprogramming cells in the brain.
This work intends to turn supportive brain cells called astrocytes into GABA-producing neurons, which might replace the neurons lost in ALS and delay disease progression.
"Brain Canada aims to foster a robust research talent pipeline by supporting trainees and early-career researchers through tailored programs that encourage investigators to pursue new research avenues," said Viviane Poupon, PhD, Brain Canada's president and CEO.
"The 2022 Trainee Award competition is helping to attract, retain, and diversify world-class talent in Canadian brain research, thus leading to better health outcomes for all," Poupon added.
Since 2001, the partnership between the ALS Society of Canada and Brain Canada has resulted in more than CA$24 million in grants supporting a broad range of research projects and advancing the understanding of ALS.