Aquinnah Partners With Roche to Develop Small Molecules to Treat ALS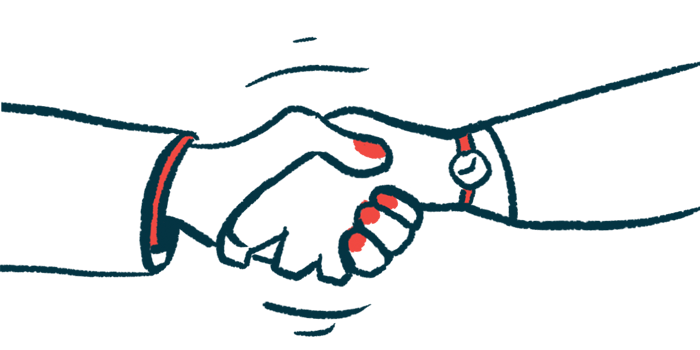 Aquinnah Pharmaceuticals has partnered with Roche to further develop its brain-penetrating, oral small molecules for the treatment of amyotrophic lateral sclerosis (ALS) and other neurodegenerative diseases.
These small molecules are designed to eliminate the persistent stress granules that contribute to the buildup of toxic protein clumps in ALS and Alzheimer's disease.
Under the terms of the agreement, the two companies will collaborate in preclinical research studies to select a candidate molecule for clinical studies. Roche will be responsible for the clinical development of that candidate and for its commercialization worldwide.
"Roche is committed to partnering with cutting edge research organizations like Aquinnah, bringing together scientific expertise and diverse skills to advance innovation in neuroscience," James Sabry, MD, PhD, global head of Roche Pharma Partnering, said in a press release.
"This preclinical collaboration with Aquinnah will help to maximize the chances of success for developing therapies in a devastating condition, for which no disease modifying treatments are currently available," he added.
Stress granules — small clumps of proteins and messenger RNA — are formed when cells are under stress from some sort of injury. Of note, messenger RNA, or mRNA, is the intermediate molecule derived from DNA that guides protein production.
These granules play a role in repairing such injuries, and usually disperse quickly. But in some neurodegenerative diseases, stress granules are abnormally sustained, and associated with the toxic buildup of other proteins. According to Aquinnah, stress granules containing the TDP-43 protein are a hallmark of ALS, contributing to about 95% of cases.
"Recent advances suggest that the chronic response of RNA metabolism to stress plays a key role in the pathophysiology of neurodegenerative diseases, particularly ALS, frontotemporal dementias and Alzheimer's disease," said Ben Wolozin, MD, PhD, Aquinnah's co-founder.
After screening more than 250,000 compounds, Aquinnah's researchers identified a selection of potent, orally administered small molecules that are able to reach the brain and eliminate stress granules in nerve cells.
"This is especially exciting news for patients because it has the potential to give them something close to their old lives back, nothing that any of the [patients with] ALS or Alzheimer's currently dare to hope," Aquinnah states on its website.
"Aquinnah has successfully leveraged these recent findings into a pipeline of novel drugs that hold great promise for treating groups of patients who have few treatment options," Wolozin added. "The collaboration with Roche will propel this exciting work forward, leading the way towards a first in class therapy for patients [with] ALS."
None of the financial terms of the agreement were provided.
"We are very pleased to advance our pioneering small molecule program focused on preventing and eliminating pathological TDP-43 with improved neuronal cell survival for ALS, with Roche's world-renowned development and commercial expertise. This collaboration with Roche validates our scientific approach and highlights our potential in this area of biology," said Glenn Larsen, PhD, president and CEO of Aquinnah.