Blazeman Foundation Gives $800K to Support ALS Tissue Research
Nonprofit created by late ALS patient, athlete Jonathan 'Blazeman' Blais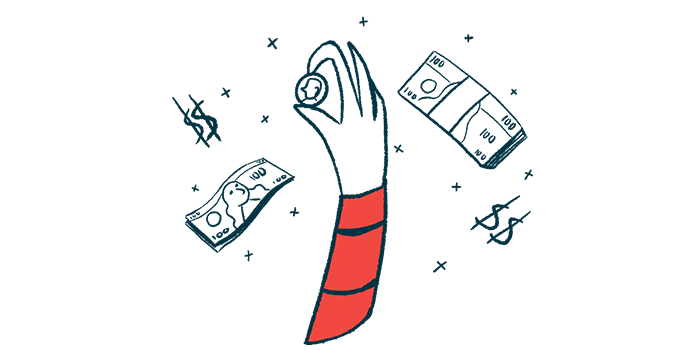 To help expand research into the treatment and cure of amyotrophic lateral sclerosis (ALS), the Blazeman Foundation for ALS has donated $800,000 to the University of Maryland School of Medicine (UMSOM).
The funds will be used to boost research at the University of Maryland Brain and Tissue Bank, a human tissue repository that collects, stores, and distributes brain and other tissues for the study of ALS and other neurological disorders. The overarching goal is to develop new treatments, and potentially a cure, for these diseases.
The foundation — created by Jonathan "Blazeman" Blais, an ALS patient who died in 2007 at age 35 — aims to increase awareness of ALS and raise funds to support research into more effective treatments for the neurodegenerative disease.
"We are profoundly grateful to Bob and Mary Ann Blais [Jonathan's parents] for this donation that will serve to greatly accelerate expansion of the Brain and Tissue Bank ALS collection [to] support ALS research," Thomas Blanchard, PhD, associate professor of pediatrics at UMSOM and the tissue bank's director, said in a university press release.
"This resource will allow us to perform outreach to ALS investigators in support of translational research. It will also support an annual ALS seminar in honor of Jon Blais via the department of Nneurology," he added.
Expanding ALS brain, tissue research
Jon Blais, who would have been 51 in August, was a triathlete who dedicated his last years to advocating for ALS awareness and research. He registered to donate his brain and tissues to the bank to help advance research on ALS.
Blais is the only known ALS patient to complete an Ironman, a long-distance triathlon race. He did it in Hawaii, in 2005, five months after being diagnosed. The moment was marked by Blais log rolling over the finish line. Since then, the "log roll" has been performed by several athletes, as a symbol of hope, and to raise awareness for ALS.
"Jon Blais is a hero, and his parents have kept his name alive through their valiant efforts to advance research into the origins and treatment of ALS," said Mark T. Gladwin, MD, University of Maryland's executive vice president for medical affairs and professor and dean at UMSOM.
"We will be eternally grateful to them for their support of our Biobank," he said.
Blais' parents are now continuing his mission in the foundation by helping the tissue bank establish an ALS tissue collection. The goal is that brain samples become available to researchers all over the U.S.
Samples from this bank have been used in several studies conducted by Blanchard and his team. One of them reported that the SARS-CoV-2 virus, which causes COVID-19, induced certain abnormalities that resembled an Alzheimer's brain.
The bank also is working with the National Disease Research Institute and Children's Hospital of Philadelphia to study the gene activity in multiple post-mortem tissues of children. The ultimate goal is to better understand how certain genes impact the development of specific tissues in the body.
The bank at the University of Maryland is one of six biorepositories that make up the National Institutes of Health (NIH)-funded NeuroBioBank, which is developing a high-resolution cell atlas of the human brain that characterizes all brain cell types with high resolution. This is expected to help researchers expand their knowledge about neurologic disorders and ultimately develop new treatments.
"We are looking to increase the diversity of post-mortem donors at UMBTB," Blanchard said.
Specifically, the researchers are encouraging donations after death from people of different racial and ethnic backgrounds.
"We are targeting donor recruitment of minority populations, who are under-represented in our biobank, to help us better understand the full array of genetic differences and ensure that research findings are broadly applicable," Blanchard said.