BrainEver, 3P Partner to Move ALS Therapy Into Clinical Trials
Treatment, BREN-02, showed ability in early research to protect motor neurons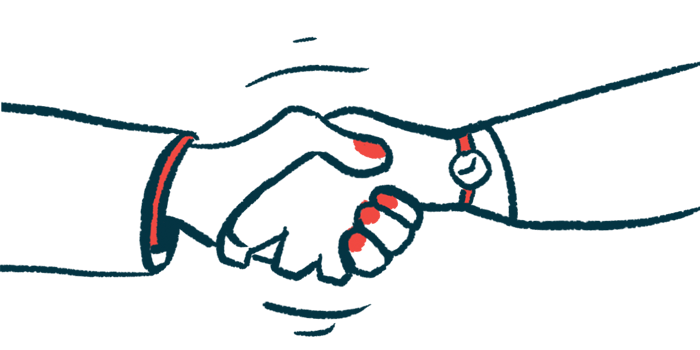 BrainEver has joined in a long-term partnership with 3P Biopharmaceuticals to advance in development its lab-made form of the human protein Engrailed 1 (EN1) as a potential treatment of amyotrophic lateral sclerosis (ALS) and like conditions.
Under the terms of the collaboration, 3P will be in charge of producing the therapy, known as BREN-02, in compliance with regulatory requirements to be used in Phase 1 and 2 clinical trials.
"The manufacturing of the human Engrailed1 homeoprotein by 3P Biopharmaceuticals is a key milestone for our company and will strongly support us in our main goal, which is to develop innovative new treatments for neurodegenerative diseases," Hubert Méchain, BrainEver's chief technical officer, said in a 3P press release.
Research advancing into potential therapy to halt ALS progression
ALS results from the progressive damage and death of motor neurons, the nerve cells that control voluntary muscle movements, leading to a range of disease symptoms such as muscle weakness, and difficulties speaking and breathing.
EN1 belongs to a class of proteins called homeoproteins, which control gene activity and are essential during embryonic and postnatal development. This protein, in particular, helps regulate the development of the cerebellum — a brain area responsible for coordinating voluntary movements.
It also maintains nerve cells in adults, including the motor neurons that send messages from the spinal cord to muscles, called lower motor neurons.
Notably, homeoproteins have the unique ability to penetrate cells, meaning they do not need special transportation systems to reach their target cells.
BREN-02, a lab-made or recombinant form of human EN1, is designed to be administered through the spinal canal. BREN-02 was designated an orphan drug by the U.S. Food and Drug Administration in 2020, a status that is expected to speed its development as a potential ALS treatment.
The therapy is currently in the late preclinical phase, with studies in animal models and patient-derived motor neurons supporting its role in the survival and maintenance of lower motor neurons.
Preclinical studies in a EN1-deficient mouse model, which develops muscle weakness and abnormal spinal function after about 3 months of age, reported that a single injection of human recombinant EN1 prevented the death of lower motor neurons and improved muscle function for at least two months.
"Treatment with recombinant homeoprotein [human EN1] has been shown to restore muscle function and even prevent neuronal death," said Bernard Gilly, chairman and co-founder of BrainEver, based in France.
This project is particularly important for 3P, the companies stated, as 3P is running a campaign to support ALS research. For its 15th-anniversary celebration this year, 3P reported making a significant donation to Asociacion Navarra de Esclerosis Lateral Amiotrófica, an ALS organization in Spain.
"To be able to say that we are collaborating with a biotech company with proven experience such as BrainEver, which will treat diseases such as ALS, is a real achievement and honour for 3P," said Dámaso Molero, 3P's CEO.
The human EN1 project is co-funded by the European Union.