$80M Funding Will Help Expansion Develop RNA-targeted Therapies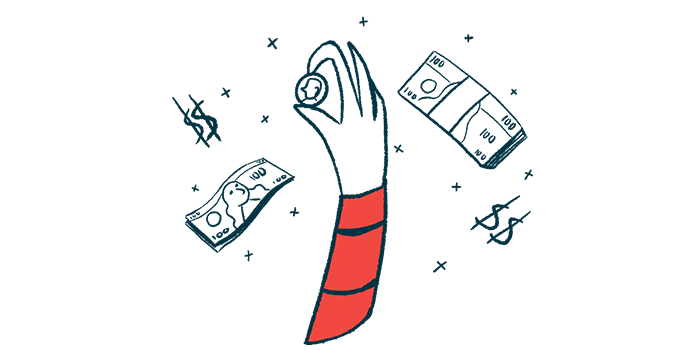 Expansion Therapeutics has raised $80 million in funding to support the development of its small molecule RNA platform, called SMiRNA, for amyotrophic lateral sclerosis (ALS) and other neurodegenerative diseases.
The Series B financing will help the drug development company use its platform to discover small molecules targeting RNA molecules — the intermediate molecules originating from DNA that carry the instructions for protein production — involved in disease processes.
In addition to ALS, the company will focus on diseases such as myotonic dystrophy type 1 and frontotemporal dementia, as well as various tauopathies, or disorders in which abnormal deposits of the tau protein are found in the brain.
"Drugging RNA with small molecules has the potential to dramatically transform the lives of patients and we are excited to be supported by world-class investors who share our commitment to patients and our vision to develop innovative therapies to treat severe RNA-mediated diseases, including neurodegenerative and neurological disorders," Renato Skerlj, PhD, president and CEO of Expansion Therapeutics, said in a press release.
Mutations in several genes have been implicated in familial ALS — in which the condition has been inherited from a parent — and contribute to the development of sporadic ALS, or cases believed to be caused by genetic and environmental factors.
Often, these mutations lead to structural changes in the RNA molecules, and cause the production of a toxic protein that damages motor nerve cells.
Expansion uses genetic analyses and computational tools to identify RNA targets that are evolutionarily conserved or known to cause disease. It then screens these targets against a proprietary library of small molecules that modulate the activity of the RNA molecules.
In a final step, the SMiRNA platform is then used to design an oral small molecule with therapeutic value for that condition.
"Recent advances in understanding RNA structure and the science of targeting RNA with small molecules offer tremendous opportunities to transform the way RNA-mediated diseases are treated. We believe Expansion's established focus on structured RNA targets position them as leaders in this emerging space," said Andy Phillips, PhD, managing director at Cormorant Asset Management, which led the investment round.
"We believe Expansion's established focus on structured RNA targets position them as leaders in this emerging space," Phillips said.
Participating in the financing were multiple new investors, according to Expansion, including Westlake Village BioPartners, Surveyor Capital, and Logos Capital. Series A investors RA Capital Management, 5AM Ventures, Kleiner Perkins, Sanofi Ventures, and Novartis Venture Fund also provided additional funding.
"This financing milestone demonstrates significant investor confidence in the leadership team, the science and our mission to accelerate the preclinical and clinical development of our novel medicines utilizing our proprietary approach," Skerlj said.
The American Chemical Society recently awarded it Nobel Laureate Signature prize to Matthew D. Disney, PhD, scientific founder of Expansion, and colleague Alicia Angelbello, PhD, in recognition of what it called their pioneering work to develop RNA-targeting medications for genetic diseases.
"The progression of Expansion's lead programs, broad therapeutic potential of the platform, and the leadership team's demonstrated track record in the field of neuroscience compelled us to partner with [them]," said Andrew Levin, MD, PhD, managing director at RA Capital Management.
Laura Tadvalkar PhD, principal at RA Capital, said the company believes Expansion can "leverage its differentiated platform," SMiRNA, to develop therapies for patients with ALS and other neurological diseases "who currently have limited or no treatment options."