Genervon's One-Patient ALS Drug Study Reveals Promising Results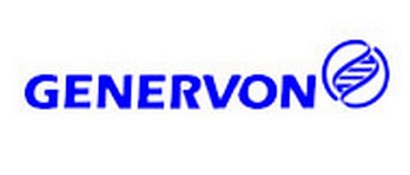 Biopharmaceutical company Genervon recently reported observing improvements in a 46-year-old-man with advanced amyotrophic lateral sclerosis (ALS) taking the Company's drug candidate GM604. The patient showed increased speech, swallowing and suction capabilities after a 12-week treatment. The drug, which has yet to be approved by the U.S. Food and Drug Administration (FDA) for ALS treatment, was tested under "compassionate use," one of the FDA's strategies to allow new drugs to be used in life-threatening disease conditions.
The single-patient trial followed the encouraging results of a previous study with the same drug in 12 early ALS patients, all diagnosed less than 2 years before the trial. In the phase 2a trial, announced on Oct 19, 2014, Genervon revealed that GM604 induced a reduction in the rate of decline of respiratory function. In both trials, GM604 restored levels of proteins found in patients' cerebral spinal fluid (CSF) to normal, which are normally altered by the disease's progression. Importantly, no adverse side effects of the drug were reported. While these results are highly encouraging, the exact mechanism of GM604 action remains unknown.
"Classical single target drugs are mono directional: agonist or antagonist. Genervon's hypothesis is that endogenous signaling master regulator GM6 can restore health by regulating/modifying multiple genes and their protein expression in the correct direction when they are above or below the normal range. This hypothesis has been difficult to prove, as most ALS patients are uniformly above or below the normal range for most CSF biomarkers," said Genervon in a press release.
Although both trials were short and had few patients, demanding further studies by researchers, the ALS community is waiting for the FDA's approval of GM604: "(…) any hint of efficacy in ALS is worth pursuing, and we hope that Genervon will continue to test this drug in larger and longer clinical studies," said Grace Pavlath, the scientific program director of The Muscular Dystrophy Association (MDA).
In other recent ALS developments, a research group at Duke University accomplished a pioneering feat in laboratory synthesis. They were able to grow the world's first human muscle that is able to contract and respond to external stimuli, just like normal human tissue, and to respond to biochemical signals and pharmaceuticals.