Haisco Acquires Rights to ALS Therapy Exservan in China for $7M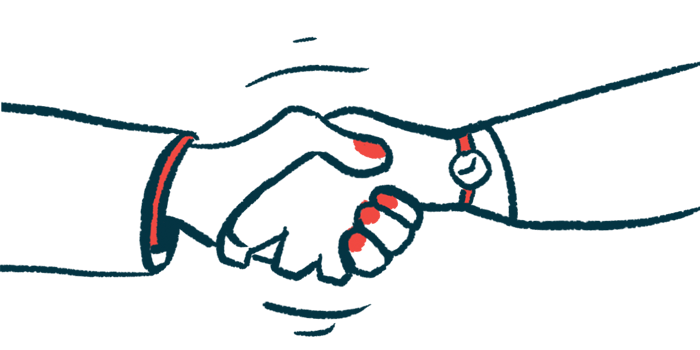 Haisco Pharmaceutical has acquired the exclusive rights to develop and commercialize Exservan, an oral film formulation of riluzole, for the treatment of amyotrophic lateral sclerosis (ALS) in China.
Under the terms of the agreement, Haisco will be responsible for the potential regulatory submission and marketing of Exservan in China, while Aquestive Therapeutics — the therapy's developer — will remain the exclusive sole manufacturer and supplier of the therapy.
Aquestive will receive $7 million in an upfront cash payment from the China-based Haisco, and will be eligible for milestone payments and royalties on the net sales of the therapy in the country.
"This agreement with Haisco will allow ALS patients in China to access Exservan, a riluzole oral film, which will provide a meaningful treatment option to those who have to discontinue their treatment because of difficulties swallowing a tablet," Keith Kendall, Aquestive's CEO, said in a press release.
"This collaboration perfectly aligns with our mission to design patient-preferred medicines for their safety, efficacy, and ease of use," Kendall added.
Riluzole is a small molecule thought to work by blocking the release of glutamate, a chemical messenger in the brain that is sometimes overly produced in ALS patients, leading to nerve cell damage. Treatment with Riluzole is associated with prolonged survival, and evidence suggests that it may be most effective in ALS patients with more advanced disease.
The active substance is currently available in three formulations: an oral tablet marketed under the brand name Rilutek (with generics also available); an oral liquid solution, sold as Tiglutik in the U.S. and Teglutik in Europe; and the oral film formulation sold as Exservan.
As ALS progresses, most patients develop swallowing difficulties that prevents them from taking medications in a pill or liquid form.
Exservan, a thin film that quickly dissolves when placed on top of the tongue, was designed to address these problems with the prior riluzole formulations. It was developed using Aquestive's PharmFilm technology, which allows an easy and steady delivery of therapies through the tongue or lining of the mouth.
The film contains 50 mg of riluzole and is taken twice a day, without requiring water. It is given at least one hour before or two hours after a meal.
The therapy is currently approved for ALS only in the U.S., where it is marketed by Mitsubishi Tanabe Pharma America following an agreement with Aquestive last year.
In the European Union, where Exservan is not yet approved, Zambon Pharma is responsible for the therapy's development and commercialization. Zambon and Aquestive entered a licensing agreement in 2019.
The U.S. approval in 2019 was based on data from previous trials showing that Exservan was generally safe, and that its movement into, through, and out of the body was equivalent to that of Rilutek.
The most common side effects of the medication are numbness in the mouth or tongue, lack of energy and strength, nausea, reduced lung function, high blood pressure, and abdominal pain. Serious adverse events such as liver and lung problems, and low counts of white blood cells, also can occur.