InFlectis' IFB-088 Earns Orphan Drug Status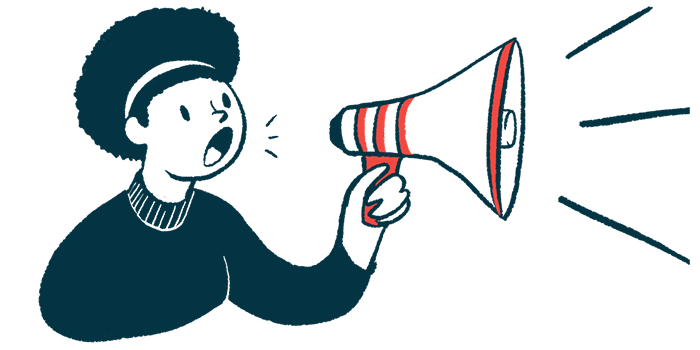 The U.S. Food and Drug Administration (FDA) has granted orphan drug designation to InFlectis BioScience's experimental therapy IFB-088 for amyotrophic lateral sclerosis (ALS).
Orphan drug status is given to treatment candidates with the potential to be safe and effective in rare diseases. In the U.S. rare diseases are defined as those affecting fewer than 200,000 people, with no approved treatments, or in cases in which the potential therapy shows significant benefit over existing treatments.
It is meant to expedite IFB-088's clinical development and review by providing regulatory support and financial benefits. It also provides a seven-year marketing exclusivity period upon regulatory approval, if granted.
"The granting of [orphan drug designation] reflects the need for new treatment options with new mechanisms of action for patients diagnosed with ALS," Béatrice Lejeune, InFlectis' chief regulatory officer, said in a press release.
"This is an important milestone for the company and a significant step forward in our US and European clinical development and regulatory strategy for IFB-088," Lejeune added.
InFlectis is preparing the launch of a Phase 2 clinical trial in France and Italy to test the experimental therapy in people with bulbar-onset ALS, which firstly affects a person's swallowing, chewing, and speech.
"We are now preparing the setup of clinical operations and planning to enroll the first patient this summer," said Philippe Guédat, PhD, InFlectis' founder, president, and CEO.
"We expect to initiate larger studies in the U.S. and worldwide for the whole ALS population," Guédat added.
Increasing evidence suggests that sustained cellular stress contributes to the accumulation of toxic protein clumps and the development of neurodegenerative diseases such as ALS.
IFB-088, also known as Sephin1 and icerguastat, is a first-in-class orally available small molecule that works by prolonging the integrated stress response (ISR), which is a cellular stress-response mechanism aimed at restoring protein and cellular balance to prevent cell death.
It does so by suppressing an enzymatic complex, called PPP1R15A/PP1c, specifically in stressed cells, while leaving normal, non-stressed cells unchanged. This is expected to give stressed cells more time to correct their protein imbalances and clear protein aggregates.
IFB-088 is expected have a better safety profile than guanabenz, another suppressor of the PPP1R15A/PP1c complex that despite showing promising effectiveness in a Phase 2 trial in early ALS, was associated with high rates of adverse events (side effects) and treatment discontinuations.
In that trial, guanabenz was tested in combination with riluzole (an approved ALS therapy sold as Rilutek, Tiglutik, or Exservan) in 200 adults with early ALS.
Results showed that guanabenz significantly slowed ALS progression, particularly in patients with bulbar onset disease. However, the observed high rates of adverse events, including low blood pressure, and treatment discontinuations, discouraged further development.
Still, these findings demonstrated "the potential of an ISR modulator to slow the progression of ALS, in particular in bulbar-onset ALS patients," Lejeune said.
IFB-088 is expected to have a similar efficacy profile without the blood pressure-lowering effects.
Notably, data from a previous Phase 1 trial (NCT03610334), involving 72 healthy men, showed that single and multiple ascending doses of IFB-088, ranging from 2.5 mg to 60 mg per day, were generally safe and well-tolerated. No serious adverse events, dose-limiting toxicities, or clinically significant abnormalities were reported.
The upcoming Phase 2 trial will evaluate the safety and effectiveness of adding IFB-088 to riluzole in about 42 people with bulbar-onset ALS. Participants will be assigned randomly to receive an oral capsule of either 50 mg of IFB-088 (28 patients) or a placebo (14 patients), two times a day for six months, in addition to riluzole (100 mg/day).