Ionis Opening Phase 3 Trial of ION363, Antisense Therapy for FUS-ALS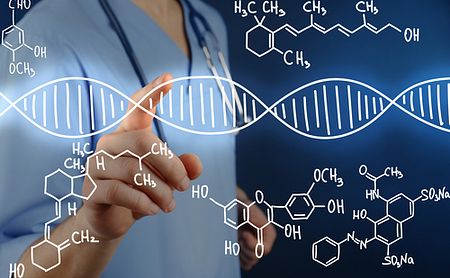 Ionis Pharmaceuticals is opening a Phase 3 safety and efficacy trial of ION363 (jacifusen) in amyotrophic lateral sclerosis (ALS) patients with confirmed mutations in the FUS gene, a known cause of juvenile-onset disease.
The trial (NCT04768972) will enroll up to 64 people, ranging in age from 12 to 65, who are not on permanent ventilation. It is expected to begin recruitment this month; information on contacts and locations will be available here.
"There is an urgent need for novel treatments for all forms of ALS, a devastating disease that affects far too many patients and their families," C. Frank Bennett, PhD, chief scientific officer at Ionis, said in a press release.
While ALS is typically diagnosed in people over 60 years old, the disease can manifest much earlier — including during adolescence — and usually with a more aggressive disease course. These juvenile-onset ALS cases are mostly caused by mutations in the FUS gene.
FUS mutations can result in the production of abnormal FUS proteins that are prone to clumping into toxic aggregates inside nerve cells. Cells cannot easily remove these clumps, leading to nerve damage over time.
ION363 is a form of antisense therapy that targets messenger RNA (mRNA) — an intermediate molecule generated from DNA — with instructions for making the FUS protein. Binding to FUS mRNA prevents the cell's protein-making machinery from "reading" the instructions it carries, ultimately lowering FUS protein levels.
As ION363 targets the disorder's underlying cause, Ionis hopes that it can reduce or prevent the progression of ALS caused by FUS mutations, or FUS-ALS.
"Advancement of ION363 to a pivotal trial is the latest example of the power of Ionis' antisense technology to potentially target the root causes of neurological diseases," Bennett added.
The upcoming Phase 3 trial will be conducted in two parts.
First, enrolled patients will be randomly assigned to either ION363 or to a placebo, both given via an injection into the spinal canal (intrathecal injection) over 29 weeks (about seven months). Injections will first be given once every four weeks, followed by once every eight weeks.
Those who complete this randomized part will then be able to enter the trial's second and open-label part, in which all will be treated with ION363 once every eight weeks for 73 weeks, or about a year-and-a-half.
The study's main goal is changes from treatment start (baseline measures) in patients' functional impairment over about eight months (day 253). This will be assessed through a combined measure of the Amyotrophic Lateral Sclerosis Functional Rating Scale-Revised (ALSFRS-R) total score, which evaluates abilities like swallowing, breathing, utensil use, and climbing stairs; the time it takes for a participant to need to change medications due to a lack of efficacy, or to switch from part 1 to part 2 due to deteriorating function; and the time patients live without requiring ventilation.
Secondary goals include changes in quality of life, lung and muscle function, and survival, as well as changes in disease biomarkers in the cerebrospinal fluid, which is the liquid surrounding the brain and spinal cord.
Patients on stable doses of Radicava (edaravone) and riluzole (brand name, Rilutek) may be allowed to enroll.
The trial will be led by Neil Shneider, MD, PhD, director of Columbia University's Eleanor and Lou Gehrig ALS Center, and one of the medicine's principal developers. Ionis began collaborating with Shneider after learning of his efforts to design a treatment for Jaci Hermstad, an ALS patient with FUS mutations, and the first to receive the drug named in her honor.
Since then, several other patients have been given the experimental therapy under compassionate use guidelines.
"FUS-ALS is an atypically aggressive form of the disease, involving the youngest of ALS patients," said Shneider. "Building on our expanded access program, a controlled clinical trial is the best way to demonstrate the efficacy of ION363 and to make this therapeutic available to all patients who could potentially benefit from it."