NeuroSense Joins EverythingALS to Advance ALS Treatments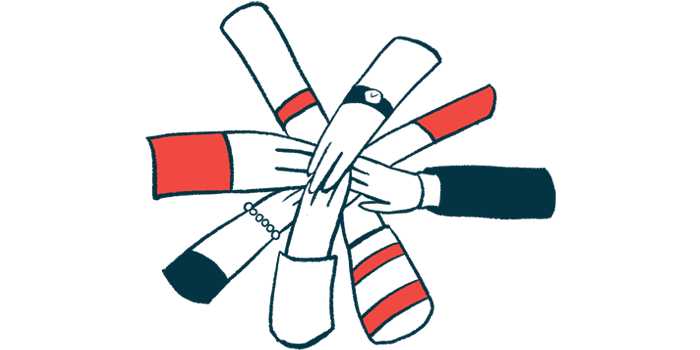 NeuroSense Therapeutics has joined EverythingALS's open innovation consortium to accelerate the development of treatments for amyotrophic lateral sclerosis (ALS).
NeuroSense will provide financial support for ongoing research projects from the patient-focused nonprofit organization, such as those that seek to identify biological and digital biomarkers to help detect and monitor ALS.
As part of the collaboration, the company also will gain access to any generated data. This may ultimately improve its understanding of patients' needs and help better serve the ALS community, including in advancing clinical trials testing its ALS therapy candidates.
NeuroSense is evaluating its investigational therapy PrimeC against a placebo in up to 69 ALS patients within a Phase 2b trial called PARADIGM (NCT05357950).
The study, with top-line data anticipated between April and June 2023, is enrolling participants at a single site in Israel. Additional locations in the U.S. and European Union are expected to open in the coming months.
"At NeuroSense, our daily motivation stems from patients and their loved ones, resulting in a patient-centric approach to drug development," Nedira Salzman-Frenkel, NeuroSense's vice-president of business development, said in a joint press release.
"An alliance with EverythingALS, an organization with shared values, supports our mission to develop a disease-modifying therapy. Together, we aim to advance research on biological markers of the disease and deepen the scientific community's knowledge of the underlying causes," Salzman-Frenkel said.
PrimeC is a fixed-dose combination of ciprofloxacin and celecoxib, two medications approved for indications other than ALS. Together they're expected to help slow ALS progression by targeting several mechanisms thought to contribute to ALS-associated neurodegeneration.
In a previous Phase 2a trial (NCT04165850), involving 15 adults with ALS, the combination therapy was shown to effectively slow disease progression when taken as an oral capsule three times a day for a year.
Prime C, combined with standard ALS treatment, was also associated with significant reductions in the levels of several ALS-related biological biomarkers.
These and other results — all part of the last stage of NeuroSense's biomarker study — were recently presented by Alon Ben Noon, NeuroSense's CEO, as part of EverythingALS's ALS Expert Series.
The presentation, titled "NeuroSense Therapeutics Reports Positive Results from Stage III ALS Biomarker Study," focused on the latest clinical and biomarker data on PrimeC's effectiveness in ALS.
"We are excited to be working with NeuroSense Therapeutics," whose "innovative therapeutic approach tackles this complex disease from multiple angles," Indu Navar, founder of the Peter Cohen Foundation, functioning as EverythingALS, said.
The ongoing, six-month PARADIGM Phase 2b trial is testing an extended-release formulation of PrimeC, taken as twice-daily tablets, versus a placebo. Patients may continue standard treatment.
As part of its efforts, NeuroSense also recently partnered with NeuraLight to identify ALS digital biomarkers, particularly those drawn from facial videos, through an analysis of future PARADIGM data.
"EverythingALS and NeuroSense are taking similar actions in the fight against neurological diseases, including conducting extensive biomarker research," Navar said. "Collaboration is key to making giant strides toward the digital biomarkers to be used in clinical trials of ALS, and to ultimately work toward the discovery of a potential cure."
Early this year, Mitsubishi Tanabe Pharma America, which markets the U.S.-approved formulations of edaravone, Radicava and Radicava ORS, also joined EverythingALS's consortium.