NIH Awards PathMaker $371K to Advance Neuromodulation Therapy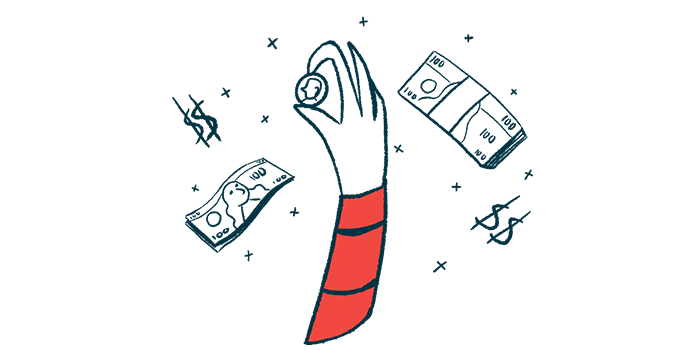 PathMaker Neurosystems was awarded $371,000 from the National Institutes of Health (NIH) to advance its neuromodulation technology as a potential new, non-invasive treatment for amyotrophic lateral sclerosis (ALS).
The Small Business Technology Transfer grant, from the NIH's National Institute of Neurological Disorders and Stroke, will enable PathMaker to complete its investigations, in mouse models of ALS, of its proprietary product that suppresses motor neuron hyperexcitability.
Motor neuron hyperexcitability is a common feature of ALS in which motor neurons, the nerve cells controlling movement, are more likely to become activated to send an electrical signal. Thus, neuromodulation is emerging as a promising therapeutic option for the neurological disorder.
"We are hopeful that a non-invasive approach to suppressing overactive motor neurons involved in ALS can offer a new modality for treating this devastating disease," Nader Yaghoubi, MD, PhD, president and CEO at PathMaker, said in a press release.
PathMaker' neuromodulation technology — called NeuralSynchronizer — is an external device that delivers precise, sequenced stimulatory signals that target multiple sites in the spinal cord to reduce nerve activation.
The device involves an anode that is placed on the skin covering the spinal cord, and a cathode that is positioned on the abdomen. Current flows from the anode to the cathode, resulting in reduced activation of nerve cells in that region of the spinal cord.
"There is a tremendous unmet medical need for new treatment options for ALS. Only three drugs are currently FDA-approved for the treatment of ALS, but their effectiveness is limited," Yaghoubi said.
The company calls the NeuralSynchronizer breakthrough technology, noting on its website that it "combines spinal stimulation with stimulation at peripheral and cortical sites to enable a new approach to modulation of neural circuits that is not possible with single-site stimulation."
Using the NIH funding, Zaghloul Ahmed, the scientific founder of PathMaker, will conduct pre-clinical studies to validate the safety and efficacy of NeuralSynchronizer in animal models of ALS.
"We have seen exciting results in preliminary studies using our non-invasive approach in transgenic ALS mice, and we have begun presenting these results at scientific conferences," said Ahmed, also chair of the department of physical therapy and professor of neuroscience at the College of Staten Island of the City University of New York.
"We are looking forward to expanding the scope of our pre-clinical studies and building a robust foundation to rapidly move this novel technology towards application in people with ALS," Ahmed added.
PathMaker Neurosystems is a near-commercial stage neuromodulation company that develops new non-invasive systems to treat patients with severe neurological disorders, including stroke and ALS. The company received a $5 million grant from the NIH in 2018 to advance its first product — called MyoRegulator — a non-invasive therapeutic device designed to treat muscle stiffness.