NINDS sets new priorities for ALS research to improve life quality
NIH branches will use new strategic plan to award funding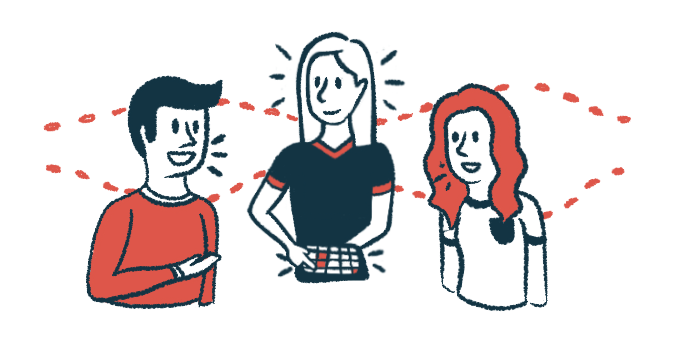 A group of experts, led by scientists from the National Institute of Neurological Disorders and Stroke (NINDS), has published a set of strategic priorities for the amyotrophic lateral sclerosis (ALS) community that are expected to guide future research funding.
The goals include better understanding the biology underlying ALS, finding better ways to translate biological understanding into treatment strategies, and working to improve the quality of life for people living with ALS.
The NINDS and other branches of the National Institutes of Health (NIH) will use these priorities to help guide awards of funding for ALS research, according to a new director's message on the institute's website.
"Our hope is that a portfolio of diverse funding mechanisms will attract and support research by individual investigators and research teams and promote collaboration across academia, the pharmaceutical and biotechnology industries, and patient advocacy groups," said Walter Koroshetz, MD, NINDS' director.
"The goal is to facilitate many ongoing and future efforts to enable the identification of biomarkers to diagnose ALS as early as possible, to gauge disease progression, and to discover new targets for highly effective therapies," Koroshetz wrote.
ALS research will aim to prove patients' quality of life
ALS is caused by the progressive death of motor neurons, the nerve cells responsible for controlling movement. The disease rapidly progresses to cause weakness and paralysis; most patients lose the ability to walk, talk, and breathe on their own, and typical survival is less than five years after disease onset.
Because of how aggressively ALS tends to progress, one of the main points emphasized in the new research priorities is that there is no time to lose to implement new efforts to address the disease.
"Given the typical survival time after symptom onset, the clock is ticking, and quickly," Koroshetz wrote.
To develop strategic priorities for ALS research, the NINDS gathered a working group of experts including scientists, clinicians, people with ALS or with a known genetic risk for the disease, and caregivers.
"I am grateful and humbled by the invaluable perspectives from people with lived ALS experiences that were shared with us throughout the strategic planning effort. The strategic plan benefited greatly from their real-world perspectives and experiences," Koroshetz wrote.
The goal is to facilitate many ongoing and future efforts to enable the identification of biomarkers to diagnose ALS as early as possible, to gauge disease progression, and to discover new targets for highly effective therapies.
The expert group ultimately established five overarching priorities for the ALS community.
The first goal is to better understand the biological underpinnings of ALS. While some patients have a genetic variation that is associated with the disease, the vast majority of ALS patients don't have any known mutations or other clear risk factors. A major priority is to better understand the causes of disease in these cases. Part of this goal is to also better understand how biological factors contribute to variability in clinical features among ALS patients.
A second goal is to translate biological research into strategies that can be applied to treat patients in the clinic. A third goal is to improve clinical research for ALS. For example, the group noted that there's a need to develop more sensitive instruments to measure the progression of ALS, which could allow more precision in trials testing therapies that aim to slow disease progression.
For its fourth goal, the group issued a broad call for efforts to improve quality of life for people who living with ALS, as well as for their caregivers. This includes care to manage disease symptoms, education to share resources, and technologies or other strategies that can make daily life easier, particularly with regard to communication and mobility.
The group particularly emphasized a need to make sure that resources and support are available equitably, noting that many people with ALS have unequal access based on factors like socioeconomic status or where they live — for example, urban versus rural communities.
The fifth goal is to foster opportunities for collaboration across the ALS field, so as to accelerate research and provide the best support possible for people affected by the disease.
Implementation of these goals "will enable the community to receive better and more comprehensive education, and consequently care, for all individuals affected with ALS. This in turn will greatly improve the quality of life (QOL) of individuals affected by this disease as well as that of ALS caregivers and family members, especially youth caregivers," the group concluded.
"Guided by new strategic priorities and through these collective efforts, we have a path forward to advance our understanding of what triggers ALS, what drives its rapid progression, and how we can leverage that knowledge to develop more effective treatments and better the lives of people living with ALS and their families," Koroshetz wrote.