Phase 3 Trial of Masitinib Again Enrolling ALS Patients in Norway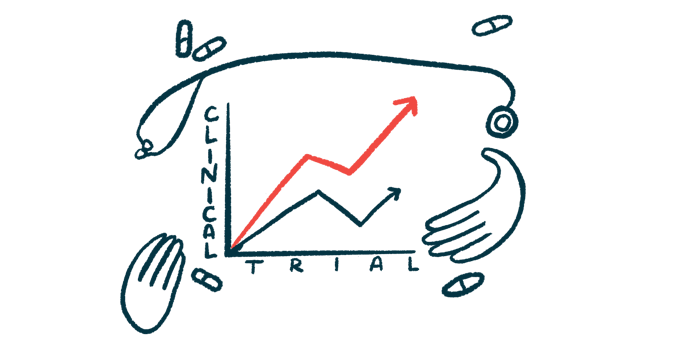 A national agency in Norway has given AB Science the go-ahead to resume enrollment in AB19001, a Phase 3 clinical trial investigating the safety and efficacy of the company's investigational oral therapy masitinib in people with amyotrophic lateral sclerosis (ALS).
AB had voluntarily suspended recruitment and treatment  in all its masitinib clinical studies in early June, after data emerged indicating that the medication conferred a potential risk of ischemic heart disease, a condition characterized by recurring chest pain or discomfort.
The trial's clearance, which followed a similar resumption decision in France, was given after AB submitted a modified protocol for the AB19001 trial, which includes a new risk management plan to improve heart-related safety.
"AB Science expects to be able to progressively resume global enrollment during the month of September," the company stated in a press release.
As such, a total break of about three months in the study's enrollment schedule is expected.
AB19001 (NCT03127267), sponsored by AB Science, aims to enroll approximately 495 adults with ALS, ages 18 to 81, who experience mild or moderate functional impairment and normal to fast disease progression, among other criteria.
Participants will be randomly assigned to one of two doses of oral masitinib (up to 4.5 or 6 mg/kg/day), or to a placebo, for 48 weeks (about one year). All will also be given a stable dose (50 mg) of Rilutek (riluzole), an approved ALS treatment marketed by Sanofi. Contact information for those interested is available here.
The study's main goal is to determine the effect of treatment on the ALS functional rating scale-revised (ALSFRS-R), a measure of ALS-related disability. Measures of quality of life, muscle strength, lung function, and survival also will be assessed.
Masitinib is designed to block the activity of tyrosine kinases (a type of enzyme), thereby decreasing the activity of immune cells that are thought to drive inflammation and nerve cell dysfunction in ALS and other diseases.
Outside of ALS, masitinib is being tested as a potential treatment for multiple sclerosis, Alzheimer's disease, asthma, COVID-19, and some types of cancer.
Results from a Phase 2/3 clinical trial, called AB10015 (NCT02588677), in 394 adult ALS patients showed that masitinib, in combination with Rilutek, significantly slowed rates of disease progression, as assessed by ALSFRS-R scores, compared with placebo.
More recently, a study based on data from AB10015 demonstrated that masitinib treatment improved survival outcomes when given early in the course of disease.