Prediction Model May Help Personalize Survival Prognosis in ALS Patients, Researchers Say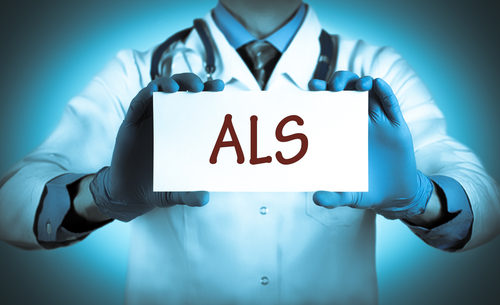 Researchers have developed a personalized, non-invasive model that uses a set of characteristics, easily obtained at diagnosis, to predict survival in patients with amyotrophic lateral sclerosis (ALS).
The study with that finding, "Prognosis for patients with amyotrophic lateral sclerosis: development and validation of a personalised prediction model," was published in the journal The Lancet Neurology.
ALS is a diverse disease, with patient survival varying greatly from several months to more than 10 years. The ability to predict survival of patients in an individualized manner is still limited, but it is important for a correct risk assessment and timely therapeutic intervention.
After a search for published clinical trial studies in the database PubMed, researchers selected 16 predictors of survival that can be collected during diagnosis. The potential predictors for survival outcomes included 10 clinical, four cognitive, and two genetic characteristics.
They then tested these predictors in a real-life population of ALS patients. Specifically, they analyzed clinical, cognitive, and genetic data of patients with ALS from 14 European ALS centers located in Belgium, France, the Netherlands, Germany, Ireland, Italy, Portugal, Switzerland, and the United Kingdom. In total, they analyzed 11,475 patients.
Researchers defined survival as "the time between onset of symptoms and our composite endpoint of non-invasive ventilation for more than 23 [hours] per day, or tracheostomy [surgical procedure to open the trachea], or death."
They selected eight of the 16 predictors to test them in a prediction model. These included: age at onset; forced vital capacity (a measure of lung function); diagnostic delay; ALS Functional Rating Scale (ALSFRS-R) slope; bulbar onset (8094, 81%); definite ALS (7120, 71%); presence of frontotemporal dementia (7416, 74%); and the C9orf72 repeat expansion (previously linked to shorter survival).
The researchers tested their model across the 11,475 patients and found that "it had a probability of more than 95% for good performance," they wrote.
Researchers used the model to define five subgroups of patients with distinctive survival times — very short, short, intermediate, long, and very long.
"We have developed an externally validated model to predict survival without tracheostomy and non-invasive ventilation for more than 23 [hours] per day in European patients with ALS," researchers wrote.
"This model could be applied to individualized patient management, counselling, and future trial design, but to maximize the benefit and prevent harm it is intended to be used by medical doctors only," the research team concluded.