Progranulin Gene Therapy Shows Promise in Preclinical Studies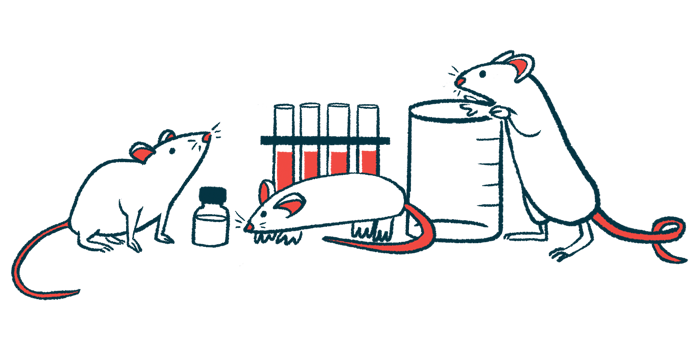 ALPHA-0602, an investigational gene therapy for amyotrophic lateral sclerosis (ALS), can successfully increase progranulin levels and reduce the toxicity of TDP-43 protein aggregates in cell cultures and mouse models, Alpha Cognition, the therapy's developer, announced.
"These new insights from our preclinical research further support the development of ALPHA-0602 for the treatment of the motor neuron degeneration associated with ALS," Michael McFadden, Alpha Cognition's CEO, said in a press release.
Progranulin is a secreted protein that plays key roles in the brain and spinal cord, including in regulating anti-inflammatory responses and nerve cell survival.
It also seems to be involved in clearing abnormal protein clumps, such as those made of TDP-43 or FUS proteins found in people with ALS. These clumps are observed in nearly all ALS cases, and are key contributors to nerve cell degeneration.
Research suggests that increasing progranulin levels may help clear out these toxic protein clumps in nerve cells. This led to the development of ALPHA-0602, which is intended to increase progranulin brain levels by delivering a viral vector to cells containing the gene with progranulin's instructions.
"ALPHA-0602 is designed to increase brain progranulin (PGRN) levels and provide support for the motor system through the reduction of TDP-43 and FUS [clumps], as well as reducing neuroinflammation and the effects of oxidative stress, associated with ALS," Denis Kay, PhD, Alpha's chief scientific officer, said.
Oxidative stress is an imbalance between the production of free radicals and the body's ability to clear them. This form of cellular stress is also believed to be a main driver of ALS.
In the recent update, Alpha announced that the therapy successfully increased progranulin levels, reduced TDP-43 and FUS protein clumps, and prevented cells' death in lab-grown motor neurons – the nerve cells responsible for voluntary movement, which are damaged in ALS.
In animal models of TDP-43-related ALS, ALPHA-0602 was successfully taken up in the brain, which led to substantial increases in progranulin levels in the cerebrospinal fluid – the fluid surrounding the brain and spinal cord.
This was associated with persistent weight gain in the ALS mice throughout a 10-week study, Alpha reported. The findings contrast with the typical weight trajectory of these animals, which fail to gain weight or progressively lose weight as a result of the disease.
The findings represent "an important milestone for our company," McFadden said. "We plan to assess the effect of progranulin expression on the neuropathology associated with this animal model as a next step in our development program."
ALPHA-0602 has been granted orphan drug designation for treating ALS in the U.S., a status designed to expedite the gene therapy's clinical development and review and provide a seven-year marketing exclusivity period if regulatory approval is granted.