ProMIS to Validate TDP-43 Antibodies for ALS Treatment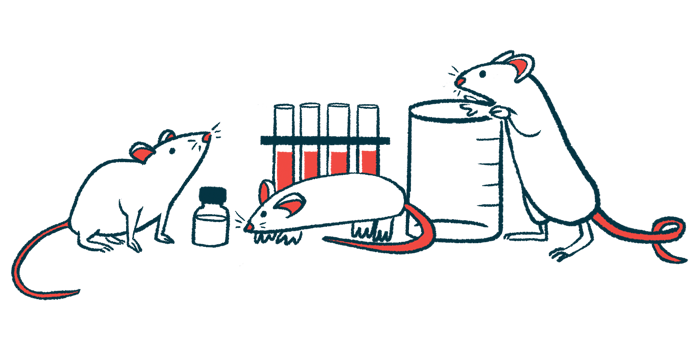 ProMIS Neurosciences is advancing the development of antibodies against toxic TDP-43 protein clumps for the treatment of amyotrophic lateral sclerosis (ALS), the company announced.
Through lab and animal tests, ProMIS said in a press release, the company plans to validate its current antibodies, which include extracellular antibodies delivered through an into-the-vein injection, and intracellular antibodies given through gene therapy vectors that carry their genetic sequence.
ProMIS also is planning additional studies to advance the development of inhibitors of the RACK1 protein, which is believed to participate in the formation of TDP-43 aggregates and in some of the damaging mechanisms through which TDP-43 affects cell function.
One molecular feature common to both familial and sporadic types of ALS is the presence of TDP-43 protein clumps, which is found in about 97% of all ALS patients.
TDP-43 is usually located in the nucleus, where it helps regulate messenger RNA (mRNA), the intermediate molecule generated from DNA that serves as a template for protein production.
However, as a result of certain genetic mutations in ALS, TDP-43 has an abnormal shape that makes it more prone to accumulate outside the nucleus and form toxic clumps that are damaging to cells. These clumps are able to spread from one nerve cell to another, causing progressive loss of nerve cell function.
Since the abnormal TDP-43 protein has a different structure from the normal protein — essential for cell function — ProMIS used its computational discovery platforms to identify regions in the toxic protein that are not accessible in the normal TDP-43 protein.
The company first developed conventional antibodies that targeted a region of the faulty protein that plays a role in the spreading of toxic aggregates. Like most antibodies on the market, these were given via a bloodstream infusion, and researchers found they worked as expected in brain tissue samples.
Because conventional antibodies have a hard time entering cells, ProMIS developed intrabodies targeting that same protein region. These antibodies are not delivered directly to cells, but their genetic sequence is, allowing cells to produce their own antibodies.
Results so far have shown that exiting protein aggregates were cleared with these intrabodies (a type of antibody acting within a cell), while normal forms of the protein were preserved, and the spreading of clumps from one cell to another was inhibited.
In parallel to approaches that directly target TDP-43 directly, ProMIS is advancing therapies for ALS and other neurodegenerative diseases to prevent the build up of toxic protein clumps via other mechanisms.
Prior research showed that the RACK1 protein participates in the generation of the TDP-43 aggregates in motor neurons of ALS patients. Motor neurons are the nerve cells that control voluntary muscle movement and are affected in ALS.
Moreover, loss of RACK1 resulted in a reduction of TDP-43 aggregates in a nerve cell line, supporting the potential of a RACK1 antagonist for halting ALS progression.