Startup Granted €10M Seed Funding for 1st-in-class Therapy for ALS
FundaMental Pharma working to protect nerve cells in ALS, Huntington's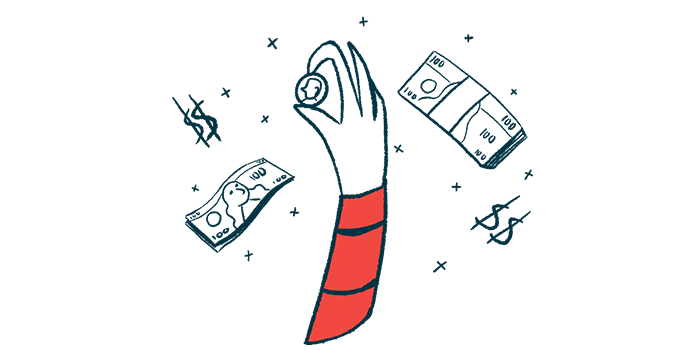 FundaMental Pharma, a spin-out preclinical neuroscience company from Heidelberg University, in Germany, has just been launched with €10 million in startup seed funding and a goal of developing new treatments for amyotrophic lateral sclerosis (ALS) and other diseases, according to a company press release.
The proceeds will be used to advance a first-in-class therapy focused on protecting nerve cells from glutamate toxicity, a process known to contribute to various neurodegenerative disorders, including ALS and Huntington's disease.
The company was built on the pioneering research of Hilmar Bading, MD, and Jing Yan, PhD, published in 2020. Bading is FundaMental's co-founder, and director of the department of neurobiology and the Interdisciplinary Center for Neurosciences at Heidelberg, while Yan is the startup company's senior director of research.
The duo, along with colleagues at Heidelberg University, discovered an entirely new class of molecules in their research. These molecules can safely counteract the toxicity of excessive amounts of glutamate — a neurotransmitter or chemical messenger that nerve cells use to communicate with each other — while retaining the protective function of the neurotransmitter.
"I am convinced that the successful development of FundaMental's small molecule inhibitors will mark a milestone in neuropharmacology and possibly beyond," said Thomas Schulze, PhD, FundaMental's CEO and co-founder.
Goal of startup seed funding: stop neurodegeneration
"Having found visionary investors whose aims are aligned with the founder's goals of stopping neurodegeneration, this vision can now become reality after many years of dedication and persistence," Schulze said.
While glutamate is needed for the normal function of nerve cells, higher concentrations of this neurotransmitter can result both in overstimulation of its receptors and in nerve damage. This process is defined as excitotoxicity, a common cause of neurodegeneration.
There have been multiple attempts to block the receptors involved in glutamate toxicity. However, nearly all have failed to show benefits because the essential glutamate functions also were being inhibited.
According to the researchers, where glutamate binds to its receptors in nerve cells determines the toxic or beneficial role of this neurotransmitter in the brain. When this binding happens in synapses — the structures that enable nerve cells to send chemical signals to other nerve cells — glutamate has a protective function.
But when glutamate binds its receptors outside synapses, it can trigger nerve cell overactivation and death.
Bading and Yan found that glutamate receptors outside synapses acquired toxic features due to their bindings to another protein called TRPM4. By looking closely at this relationship through computational methods, they identified small molecules that inhibit the interaction between the two proteins — which prevented the toxic effects of glutamate while maintaining its normal protective effect on the nerve cells.
These small inhibitors were found to decrease nerve cell loss in mouse models of stroke and degeneration of the retina, the innermost and light-sensitive layer of tissue in the eye.
FundaMental's current focus is on ALS and Huntington's, but the company believes these inhibitors could benefit a wide range of neurodegenerative conditions, such as dementia, stroke, traumatic brain injury, and Alzheimer's disease.
"It is probably no exaggeration to call the discovery of the new therapeutic principle of 'inhibition of an extra-synaptic glutamate-activated death signaling complex' a breakthrough in neuroscience," Bading said.
"These inhibitors have the potential to revolutionize therapies for currently untreatable neurodegenerative diseases and offer hope to many affected and suffering patients," he added.
This round of seed funding was led by BioGeneration Ventures and Thuja Capital, with the participation of other investors, including Coparion and High-Tech Gründerfonds.
"We are excited to invest and support the FundaMental team as they endeavor to make these molecules ready for the clinic," said Keno Gutierrez, PhD, BioGeneration Ventures' partner and the new chair of FundaMental's board of directors.
Added Michel Briejer, PhD, Thuja Capital's board member and managing partner: "We are thrilled to be part of this venture with a mission to impact the lives of patients suffering from these neurodegenerative diseases."
"Professor Bading and Dr. Yan have made a promising and important discovery, unlocking the possibility to inhibit glutamate neurotoxicity while leaving its physiologically important aspects unaffected," Briejer said.