UCB Stops Zilucoplan Arm Early in HEALEY Trial Due to Lack of Benefit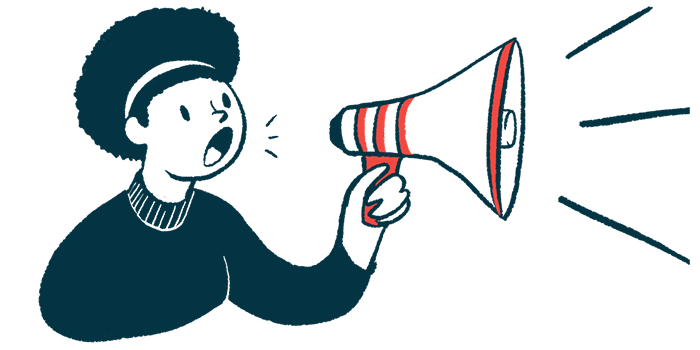 The Phase 2/3 clinical trial testing UCB's investigational therapy zilucoplan for amyotrophic lateral sclerosis (ALS) — one of the arms of the multi-regimen HEALEY ALS platform trial — has been stopped early based on interim data.
The decision was made after a pre-specified analysis "demonstrated futility," UCB said in a press release.
While top-line results were expected later this year, HEALEY's independent data and safety monitoring board recommended the zilucoplan arm be stopped early due to lack of efficacy.
Specifically, zilucoplan — a small molecule that blocks the C5 protein of the complement system — was found to have a low probability of meaningfully slowing disease progression in people with ALS. The complement system is a part of the immune system that has been shown to be abnormally activated in ALS patients.
Participants enrolled in the zilucoplan regimen are now discontinuing the medication and will complete any necessary follow-up assessments. Full data from HEALEY's zilucoplan arm (NCT04436497), one of the first three regimens initiated in 2020, are expected later in 2022.
"While we are disappointed by the results of the zilucoplan regimen, we know it is important to have early read-outs when results are clear so that efforts can be quickly refocused on other investigational products," said Merit Cudkowicz, MD, HEALEY's principal investigator and sponsor, and the director of the Sean M. Healey & AMG Center for ALS at Massachusetts General Hospital (MGH).
"The platform trial includes early stopping rules and other adaptive features to accelerate the testing of investigational products for ALS," said Cudkowicz, who also is the chief of the neurology department at MGH, and the Julieanne Dorn professor of neurology at Harvard Medical School.
"We have to move forward to find new treatments as quickly as possible," Cudkowicz added.
Sabrina Paganoni, MD, PhD, a physician-scientist at the Healey & AMG Center and co-lead investigator of the trial, said this study arm, while not successful, helped advance treatments for ALS.
"Even though the trial results were negative, participants' involvement in the trial contributed greatly to ALS research by providing substantial clinical and biomarker data that will help us better understand ALS disease mechanisms and the role of the complement system in people living with ALS," Paganoni said.
"We would like to sincerely thank the participants in the zilucoplan regimen who committed their time, energy, and hope in the trial as well as the investigators and study staff who dedicated their effort and expertise," she said.
The HEALEY platform trial (NCT04297683) has completed patient enrollment for three of its other regimens: Clene Nanomedicine's CNM-Au8 (NCT04414345), Biohaven Pharmaceuticals' verdiperstat (NCT04436510), and Prilenia Therapeutic's pridopidine (NCT04615923).
Recruitment for an additional regimen, Seelos Therapeutics' SLS-005 (NCT05136885), has recently started at more than 50 U.S. sites, all part of the Northeast ALS consortium (NEALS). More information on contacts and locations can be found here.
In each arm of HEALEY, about 160 adults with ALS are randomly assigned to receive either an experimental therapy (120 patients) or a placebo (40 patients) for 24 weeks, or about six months. The placebo group is shared between regimens to strengthen trial data.
The study's main goal is to assess each treatment's safety, and to determine if each therapy works better than a placebo at slowing ALS progression, as measured by the ALS Functional Rating Scale-Revised (ALSFRS-R). Secondary goals include changes in muscle strength, lung function, and survival.
After the six-month period, participants may choose to enter an open-label extension phase, in which all will receive the corresponding therapy for a longer period to collect further safety and efficacy data.
HEALEY's Transformative Design
Notably, HEALEY's design and associated advantages were detailed in the study, "Adaptive Platform Trials to Transform Amyotrophic Lateral Sclerosis Therapy Development," published in the journal Annals of Neurology.
In a recent press release concerning the publication, Paganoni said that HEALEY "is really the first comprehensive platform for ALS drug development, where a central infrastructure is shared between a variety of investigational products, each tested using a common protocol and compared to a shared placebo [group]."
By sharing a trial infrastructure and testing several treatment candidates at the same time, platform trials are expected to speed the identification and development of therapies showing the most promise — at lower costs than single therapy trials.
In addition, the shared placebo group allows for a 33% reduction in sample size per regimen and a 66% drop in the number of participants placed on placebo, meaning that ALS patients "who participate in this trial have a greater chance of receiving an active treatment," said Paganoni, the study's first author.
The treatment-to-placebo ratio is "three to one in favor of receiving an active [treatment]," which "is simply not possible with traditional standalone trials," Paganoni added.
This type of design also simplifies trial logistics, facilitates data collection and sharing, and promotes a greater cohesion between all involved stakeholders: patients, advocates, site research teams, regulators, and industry partners.
"We are creating an approach that ensures data sharing and sample sharing from the growing placebo [group] where we hope we can contribute to our understanding of the science behind ALS and share the learnings in a collaborative manner," Cudkowicz added.
This platform trial also enables investigators to test potentially more accurate biomarkers and outcome measures.
"We are collecting a number of novel biomarkers and outcome measures which could provide more efficient readouts not only for this trial [but also] for the entire ALS clinical trial landscape," said Cudkowicz, the study's senior author.
HEALEY's design was "discussed and agreed upon with multiple stakeholders, including academic and industry partners, the ALS patient community, and the [U.S. Food and Drug Administration]" so that the results, if positive, could be used to support potential regulatory reviews for approval, the researchers wrote.
The study's enrollment started in July 2020, amidst the COVID-19 pandemic, and "has been exceeding expectations ever since, a testament to the overwhelming support from the patient community and the exceptional dedication of the enrolling sites at NEALS," they added.
Paganoni also emphasized that the trial "will be evergreen," with clinical sites, participants, and treatment candidates being added until a cure for ALS is discovered.
The team is currently working with pharmaceutical companies to add new treatment regimens to HEALEY later this year, with a plan for many more after that.
"There are now almost 160 companies working on ALS worldwide, with about 40 investigational products ready to enter clinical trials, suggesting that we are at a time of great opportunity to translate advances in our understanding of ALS into meaningful treatments for patients," the researchers wrote.
"We anticipate that the Healey ALS Platform Trial will bring new treatments to patients more quickly and at lower cost, advance ALS science, establish an ongoing resource for ALS drug development, build and strengthen the community of ALS clinical sites, and more broadly advance the state of the art in clinical trials," they concluded.
Notably, another Phase 2/3 platform trial is currently ongoing in ALS. Called MND-SMART (NCT04302870), the study is expected to enroll up to 750 adults with ALS and other motor neuron diseases (MNDs) at U.K. sites.
MNDs, which include ALS, are a group of progressive neurological disorders caused by the loss of motor neurons, the specialized nerve cells that control voluntary movement.
The trial will start by testing two therapies that are already approved for other conditions — a repurposing that avoids some of the lengthy approval processes associated with new therapies, potentially shortening the time taken for them to become available.