Are You Stuck in the ALS Waiting Room?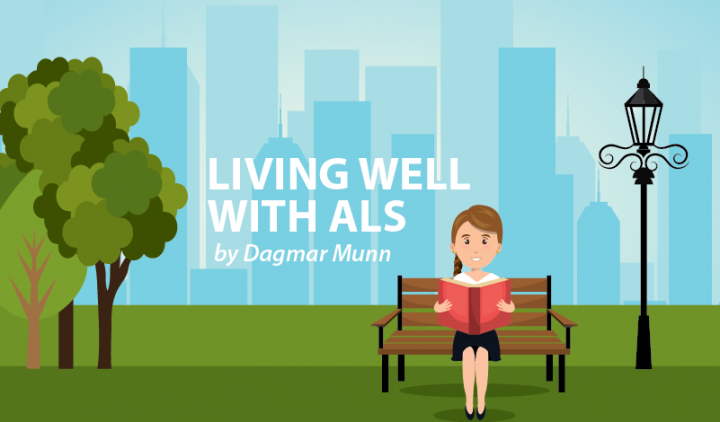 ALS life involves a lot of waiting. We wait for people to help us with daily tasks, we wait for medical test results, and we wait for new ALS symptoms. But it's the constant thoughts of despair and hopelessness that put us in what I call the ALS waiting room.
What is an ALS waiting room?
The ALS waiting room is a mental space I retreated to shortly after my ALS diagnosis in 2010. There, I asked questions like, "Why me?" I spent time dwelling on my losses and avoided pondering the future.
Luckily, I read motivational books that helped me to accept my disease and to build a new future. I felt better and left my ALS waiting room for good.
But when I attended my first ALS support group, I quickly learned that there are many versions of an ALS waiting room. Some are not so easy to leave!
That afternoon's support group meeting began with each person sharing a bit about themselves. A woman sitting near me began with, "Hello everyone, my name is ____." Then, she said matter-of-factly, "I've had ALS for three years now, and I'm waiting to die."
The room fell into an awkward silence, but only for a few moments. Then the introductions carried on; no one commented on or acknowledged her announcement. No one seemed shocked.
Three months later, I received word that this poor woman had indeed passed away. Her ALS mental waiting room had no way out.
I was stunned that someone could spiral so quickly down a path of hopelessness. I wondered how to prevent that state of mind.
ALS mental well-being and hope
I discovered that my question was the focus of many studies. I found a thematic synthesis of 29 studies covering 342 individuals with motor neuron disease that proved to have the answer I sought.
The study identified physical functioning, social interaction, independence, relationships, and occupations/hobbies as essential life elements for ALS patients. When experiencing loss in any of these areas, the patient's reaction can encourage hope and coping, or the reaction disables those same feelings.
A reaction to loss might be activity and interaction withdrawal, a greater dependency on others, and increased isolation. All of these lead to periods of hopelessness, of entering my imaginary ALS waiting room!
On the other hand, responses to loss that foster hope and coping include:
Challenging the loss or problem through assessment of alternative solutions. Think outside the box. Ask others for input and be adaptable.
Accepting the loss or problem without resigning to it. Change your mindset and stay positive.
Focusing on what could be done to resolve the situation. Plan ahead, allow more time, or ask for help.
Retaining control, independence, or final decision-making. Empower yourself. Remember that your response is more powerful than your circumstance.
Relying on supportive relationships. Involve your caregiver, family, friends, and medical team. Reach out to internet groups and forums.
Proactively using functional and technological assistive devices. Stay current on what is available, listen to your medical team, and check with your ALS care services coordinator.
We all have times of loneliness and discouragement, but keep this checklist in mind so you can avoid spending time in the ALS waiting room. It's one more way we can to learn to live well while living with ALS.
***
Note: ALS News Today is strictly a news and information website about the disease. It does not provide medical advice, diagnosis, or treatment. This content is not intended to be a substitute for professional medical advice, diagnosis, or treatment. Always seek the advice of your physician or other qualified health provider with any questions you may have regarding a medical condition. Never disregard professional medical advice or delay in seeking it because of something you have read on this website. The opinions expressed in this column are not those of ALS News Today or its parent company, BioNews Services, and are intended to spark discussion about issues pertaining to ALS.