Get Involved in ALS Awareness Month This May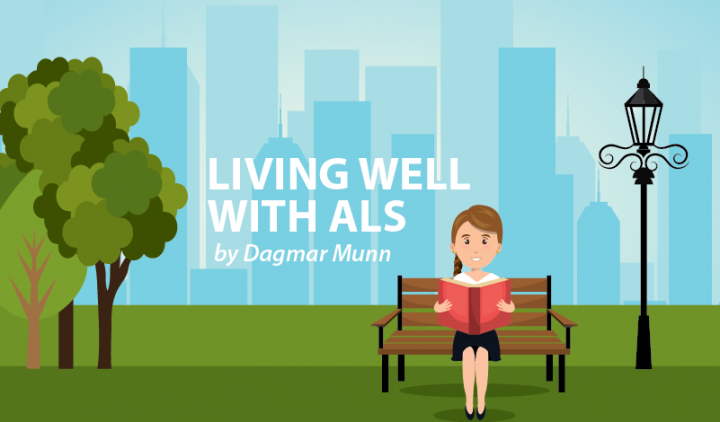 Release the balloons and cue the marching band! May is ALS Awareness Month! Wait, what? The balloons are back-ordered? And the marching band is still sheltering in place? Well, ALS doesn't stop, and neither should we.
ALS Awareness Month is here — so let's make it a success!
My first ALS Awareness Month
Within weeks following my ALS diagnosis, I faced my first ALS Awareness Month. At the time, I was still figuring out exactly what I had and how to pronounce amyotrophic lateral sclerosis. Never mind trying to educate others about it. I hated the letters A-L-S, and I cringed every time I saw them on T-shirts, coffee mugs, and social media posts.
Fast-forward to 2020, and I'm proud to know I'm sharing wellness motivation tips with the ALS community through my blog, book, and weekly columns. Plus, I'm making sure my friends and family are fully up to speed as well.
Who else needs awareness?
Topping my shortlist of those who need to become more aware of ALS are general practice physicians. Although I was lucky to be referred directly to a neurologist who specialized in ALS, many patients of general practice physicians aren't so lucky. Often, they are misdiagnosed and spend several years rotating in and out of the medical system. Granted, ALS is a rare disease, and its symptoms vary from person to person, but there has to be a way to help raise awareness among the general practice community.
My second pick? The hotel/motel industry and their lack of standardization of handicap-accessible accommodations. No matter how good our ALS-ninja-acrobatic skills are, it's disappointing and demoralizing to have to navigate a so-called accessible room that really isn't.
Many opportunities to participate
Due to the pandemic, almost all the ALS awareness events have gone virtual. Here are a few of my suggestions:
Find the ALS Association in your state using this link. Click on their events page to learn more.
Are you shopping online? At Amazon.com, the AmazonSmile Foundation offers customers an easy way to support specific charities, such as the ALS Association or the Muscular Dystrophy Association.
On Facebook, like your state's ALS Association page to receive their daily posts, and share these on your own page.
Consider changing your social media profile photo to include a frame for May's ALS Awareness Month.
Look for and use the hashtag #alsawarenessmonth.
Anything else?
At ALS News Today, we're planning a few exciting activities across our social media sites to help promote ALS Awareness Month.
Be sure to check our Facebook and Instagram pages every day for announcements. And our ALS News Today Forums has a new sub-forum dedicated to ALS Awareness Month information and discussion. Join here.
This May, let's all join in!
Together we can raise awareness. Together we can create a world where we can live well without having to live with ALS.
***
Note: ALS News Today is strictly a news and information website about the disease. It does not provide medical advice, diagnosis, or treatment. This content is not intended to be a substitute for professional medical advice, diagnosis, or treatment. Always seek the advice of your physician or other qualified health provider with any questions you may have regarding a medical condition. Never disregard professional medical advice or delay in seeking it because of something you have read on this website. The opinions expressed in this column are not those of ALS News Today or its parent company, BioNews Services, and are intended to spark discussion about issues pertaining to ALS.