Are You Fighting Battles or Just Encountering Speed Bumps?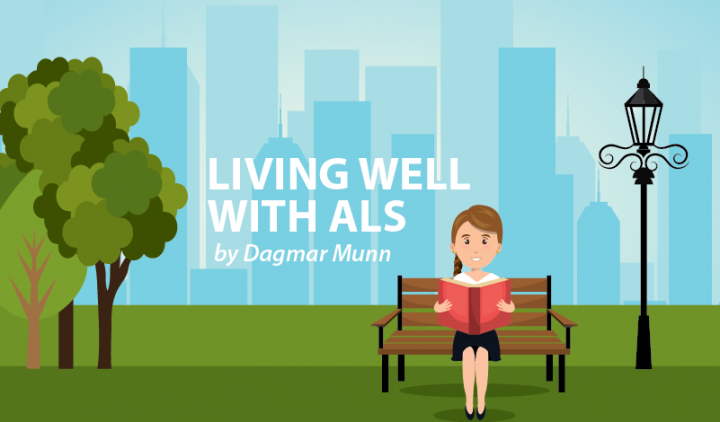 As I travel down life's highway with ALS, I'm always on alert for speed bumps. These are the metaphorical unknowns that pop up to challenge my resilience and positive mindset. Last week, one too many speed bumps came my way. It almost felt like a daily battle.
What happened?
Well, it all began with my washing machine breaking down in the middle of a load of laundry. Yes, the water had to be bailed.
Then the printer went kaput. Printers, I've since learned, defy repairs, forcing the purchase of a new unit.
Finally, our cable TV provider called needing to replace our cable box. That endeavor left us with a broken TV. The issue even stumped the two repair technicians who eventually reconnected all the wires and left at 7 p.m.
One more speed bump: The next morning, I woke up to the beeping of a smoke alarm alerting that its battery needed changing!
Was I fighting an invisible enemy? 
It almost felt like a battle, but I've learned to keep a positive mindset and accept life's speed bumps as part of living in the modern world.
Negative self-talk can be internalized and creates body-mind stress. Adrenaline and cortisol released during the stress response can suppress the body's immune system and lead to increased inflammation. Additionally, heart rate, blood pressure, and muscle tension are negatively affected by mental stress.
The ALS battle
What continues to surprise me is that so many in the ALS community refer to the disease using terms of battle in statements such as:
"It was a constant battle to wake up wondering what the day would bring."
"We admire patients' courage in their battle to fight ALS."
Truth is, I'm not in a battle with anything. I'm not fighting an enemy or waging war against a tide of invaders. I don't wake up every morning thinking, "OK, feet, put up your dukes, 'cause if you don't start walking right, we're gonna have a real battle this time!"
I know my feet and legs aren't at fault. More importantly, I'm not at fault. This condition of ALS is happening on a deeper, cellular level. It's a part of me.
Instead, I wake up every morning wondering how I can bring more well-being into my day. I use the words compassion, kindness, calm, and healing.
How to turn battles into speed bumps
Try to maintain an awareness of your self-talk and the words you use. Remember that you can't always avoid the speed bumps, but you can change how you react to them.
You can live well while living with ALS.
***
Note: ALS News Today is strictly a news and information website about the disease. It does not provide medical advice, diagnosis, or treatment. This content is not intended to be a substitute for professional medical advice, diagnosis, or treatment. Always seek the advice of your physician or other qualified health provider with any questions you may have regarding a medical condition. Never disregard professional medical advice or delay in seeking it because of something you have read on this website. The opinions expressed in this column are not those of ALS News Today or its parent company, BioNews Services, and are intended to spark discussion about issues pertaining to ALS.