For Caregivers Appreciation Month, Give a Gift from Your Heart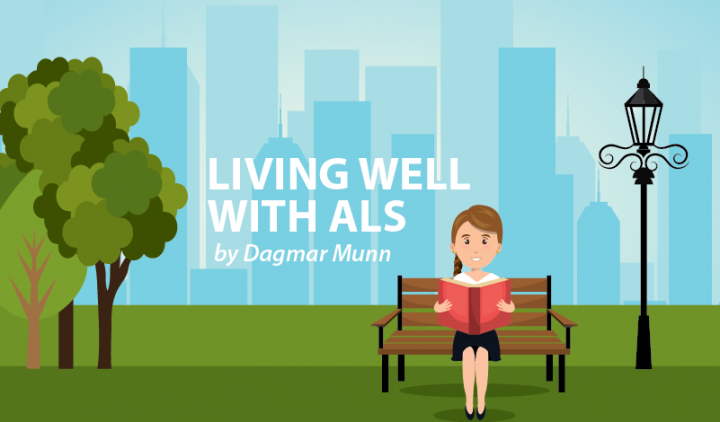 When I learned I had ALS, my whole world changed, because on that day, I officially became an ALS patient. My husband's world changed as well because, just as suddenly, he became my caregiver. I appreciate his taking on this challenging responsibility more than he'll ever know.
For some ALS patients and their caregivers, the roles begin almost immediately. Ours was a slow creep. Over one year my ALS symptoms caused me to give up cooking, doing laundry, driving, and running errands by myself. My husband stepped up and willingly took on the duties — although we'll both admit to his having a learning curve regarding laundry and cooking.
Currently, the ALS Association estimates that as many as 30,000 Americans are living with ALS. But when we factor in how many people are affected by ALS, the number is much greater. Spouses become caregivers, family members do, too, and the circle of care widens to include extended family, friends, and professional staff.
With November being National Family Caregivers Month, we have the wonderful opportunity to show our gratitude to everyone in our circle of care.
But what if you are an ALS patient? Our options for gift-giving are pretty limited. Simply hopping in the car to secretly buy a card and a special gift for my husband is no longer possible. Still wanting to do something, I asked myself, "What would make his role as a caregiver a little easier?"
The answer came in the form of giving a gift from my heart: being aware of my behaviors and of how small changes on my part can help his days to be less stressful.
Following is my list. I invite you to try these, too:
My attitude
Living with ALS means there will be stressful events, changes in symptoms, and unexpected challenges. Emotions can ignite, and it's easy to lash out and blame whoever is in close proximity.
I will keep an optimistic attitude, be open to new ideas, and be willing to adapt to changes. When offered, I will accept help and suggestions, knowing they are intended for my safety and not to curtail my sense of independence.
Be mindful
When I'm lost in thought and not paying attention to what I'm doing, I'm at a greater risk of spilling, dropping, choking, or — worse yet — falling. These make the job of caregiver much harder.
I will continue to work at being mindful and bringing awareness to my everyday activities. If memories or worries cloud my thoughts, I'll take a slow deep breath, bring my mind into the present moment, and pay attention to what I'm doing.
Actively listen
Over time life can become routine, conversations dull, and we can tune each other out. This leads to misunderstandings and feelings of loss of personal value.
I will try to practice active listening: looking at the person speaking, smiling and responding with interest, and adding to the conversation.
Caregiving is a partnership between the giver and the receiver of care. Caregivers deserve our recognition and gratitude. So, I share a special "thank you" to ALS caregivers around the world. Together, we can learn to live well while living with ALS.
***
Note: ALS News Today is strictly a news and information website about the disease. It does not provide medical advice, diagnosis, or treatment. This content is not intended to be a substitute for professional medical advice, diagnosis, or treatment. Always seek the advice of your physician or other qualified health provider with any questions you may have regarding a medical condition. Never disregard professional medical advice or delay in seeking it because of something you have read on this website. The opinions expressed in this column are not those of ALS News Today or its parent company, BioNews Services, and are intended to spark discussion about issues pertaining to ALS.