Stuck in the Past? Here's How to Reframe Your Future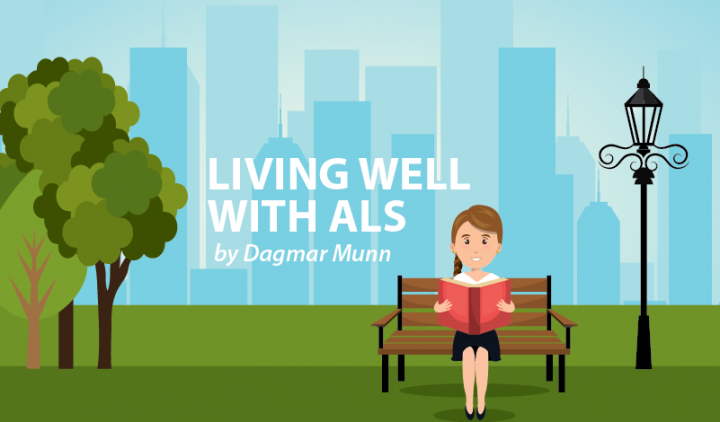 Before ALS, whenever I thought about the future, I assumed my life would continue in a state of health and happiness, filled with lots of interesting activities. But in 2010, when I learned I had ALS, thinking about my future became very dismal and frightening. My mind would imagine all the worst-case scenarios of ALS, and I'd try to predict which one would happen to me.
I was ignoring one of life's basic truths: No one can predict the future.
ALS brings us many challenges, from symptom progression to changes in daily routines and responsibilities. ALS also challenges emotional well-being and coping ability.
Many ways to cope
At first, I "coped" by worrying all the time. That led to anxiety, stress, and lost sleep. My energy was low, which caused me to worry even more about what ALS might be doing to my body.
Next, I tried to avoid thinking about the future altogether. I created mental walls and got stuck in what I call the ALS waiting room. But living day to day and resisting change only made life harder on both my caregiver and me.
I needed to restore balance to my emotional well-being. I needed to get rid of worry and avoidance and learn a healthier way to think about my future. I needed a plan.
Create a plan
A quote helped me stay on course: "You can't go back and change the beginning, but you can start where you are and change the ending."
My approach was to reframe how I thought about my future; to believe that I could be of influence and use available resources to improve the story in my head.
I asked myself, "What can I do today that will help my future self?"
Practice living with wellness: Eat healthy foods, exercise daily, get quality sleep, manage stress, and take recommended medications.
Attend my ALS clinic: Ask questions and follow advice offered by the medical team.
Use assistive devices when needed: Look ahead to what I might need shortly.
Stay informed: Learn about medical advances by keeping in touch with online ALS groups, and attend an ALS support group.
Discuss concerns and options with my caregiver, family, and friends: Be open to their advice and suggestions.
Healthy coping skills include optimism, goal-setting, and confidence in adapting abilities. Although we can't change an ALS diagnosis, we can change how we think about it. We can live well while living with ALS.
***
Note: ALS News Today is strictly a news and information website about the disease. It does not provide medical advice, diagnosis, or treatment. This content is not intended to be a substitute for professional medical advice, diagnosis, or treatment. Always seek the advice of your physician or other qualified health provider with any questions you may have regarding a medical condition. Never disregard professional medical advice or delay in seeking it because of something you have read on this website. The opinions expressed in this column are not those of ALS News Today or its parent company, BioNews Services, and are intended to spark discussion about issues pertaining to ALS.