Finding Balance on Your Life's Journey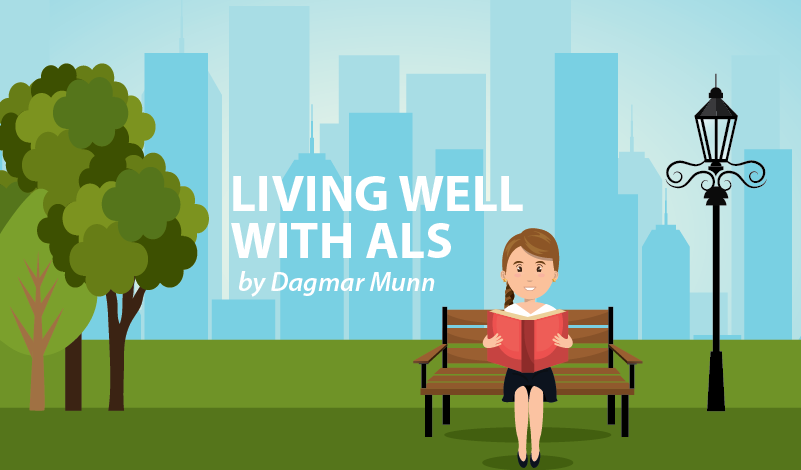 My recent columns about rollators, scooters and electric grocery carts brought many positive comments from readers who shared their own similar experiences. From these comments, I noted how when living with a condition such as ALS, so many of us have a warrior mindset; each day is a battle and accepting change is a defeat.
I've worked hard at dropping my own warrior attitude, and over time have learned to adopt the "life is a journey" perspective. Yes, the road isn't always a smooth one and detours emerge along the way, but life does flow on; either with us or without us.
So, I try to be a smart traveler. Rollators, scooters and even electric grocery carts are not signals of my defeat, but are simply wise choices that help me move from point A to point B. They help me remain engaged in life and in pursuit of my goals.
I suspect that for many with ALS, a good part of the defeatist attitude stems from the belief that we've lost our life; the sense of who we were, our goals and how we used to do things. At first, I felt that way, too. I used to teach wellness and fitness classes and loved to give speeches. Never in my wildest dreams would I have thought I'd end up with ALS, and lose not only my physically mobility, but also my voice, as well. Either one would have been a good excuse to feel defeated. But here I am, still helping others and sharing my motivational thoughts on wellness, only now it's through writing and via the internet.
One important lesson I used to teach was how to find balance in our lives through our well-being. To look at how much or little time we spent on the health of our wellness life dimensions: physical, spiritual, intellectual, social and emotional dimensions. Because ALS brings so much focus to our physical needs, which in turn consumes the majority of our energy and time, our well-being becomes unbalanced. Without the other four dimensions, we lose our sense of self. We give in to isolation and end up feeling defeated.
If you or someone you care for feels stuck and defeated by ALS, I suggest spending time thinking and talking about what is missing and what will help toward becoming re-engaged in life. When we have a reason to get up and get out the door to do something important for our well-being, it becomes less important how we get from point A to B: rollator, wheelchair, scooter, whatever!
What invisible battles are you fighting? Are you a warrior or a traveler?
Let's all continue to transition through life's changes and detours with ease. And live WELL while living with ALS.
***
Note: ALS News Today is strictly a news and information website about the disease. It does not provide medical advice, diagnosis, or treatment. This content is not intended to be a substitute for professional medical advice, diagnosis, or treatment. Always seek the advice of your physician or other qualified health provider with any questions you may have regarding a medical condition. Never disregard professional medical advice or delay in seeking it because of something you have read on this website. The opinions expressed in this column are not those of ALS News Today, or its parent company, BioNews Services, and are intended to spark discussion about issues pertaining to ALS.