Let's Raise Awareness About the Many Looks of ALS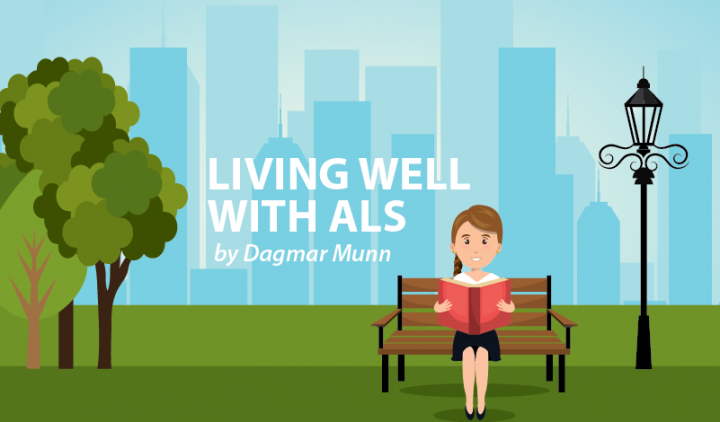 The other day, I watched a celebrity interview on TV. The soft-spoken man had short, neat hair and wore a blue button-down shirt. He looked like a banker or an accountant. But he was the bass guitarist in a rock-and-roll band! Boy, looks can be deceiving!
It's the same thing with ALS. Except that ALS doesn't have only one look — it has a thousand looks.
On the one hand, for many people, ALS looks like images of the late Stephen Hawking or famous football retirees who are confined to electric wheelchairs.
But the reality is that ALS strikes men and women of all races, both young and elderly. ALS affects athletes, artists, bankers, teachers, actors, and waiters. The commonality is our diversity.
For most ALS patients, symptoms start out small and vary from person to person. We blend in, unnoticeable in the crowd, and we often fall into the "Gee, you don't look sick" category. But ALS affects 450,000 people worldwide. Together, we could qualify as a large-sized city!
So, while we focus this month (and all summer) on ALS awareness and fundraising activities, let's add one more goal to our campaigns: Let's work toward expanding public perceptions of what ALS looks like.
Here are a few simple, easy suggestions about how to do that:
Add a frame to your Facebook profile photo that references ALS Awareness Month.
Once a week, share an ALS-related post on your Facebook page. Check out the posts on the ALS Association Chapter Facebook page for your state.
Start a conversation about ALS with your friends and suggest a local awareness activity.
When out and about, wear an article of clothing (T-shirt, bracelet, bag, hat, etc.) with an ALS logo on it.
Check out the ALS Association or Motor Neurone Disease Association websites for more ideas on how to raise awareness.
Let's keep the momentum going.
Not only is this the month of raising funds for ALS research, but we are also raising awareness AND putting a public face to ALS. Your face, my face — let's expand the look of ALS — and then let's use the funds and awareness to erase this disease.
***
Note: ALS News Today is strictly a news and information website about the disease. It does not provide medical advice, diagnosis, or treatment. This content is not intended to be a substitute for professional medical advice, diagnosis, or treatment. Always seek the advice of your physician or other qualified health provider with any questions you may have regarding a medical condition. Never disregard professional medical advice or delay in seeking it because of something you have read on this website. The opinions expressed in this column are not those of ALS News Today or its parent company, BioNews Services, and are intended to spark discussion about issues pertaining to ALS.