These ALS Resources Get High Marks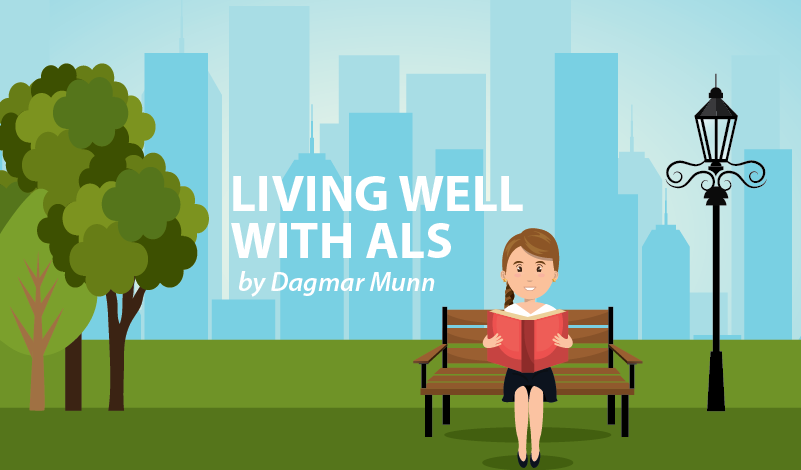 "Have you seen this?" The opening line of my friend's email certainly caught my attention. Turns out my friend sent along a link to a website, one of the new online ALS resources that have been popping up lately. Eagerly I checked it out, and being pleased with what I found, promptly added the link to my computer's list of Favorite Places.
Over the past few years, I've noticed a growing trend: More ALS patients are relying on the internet for information and networking, with a parallel growth in online resources all hoping to meet that need. In addition, many ALS service providers have expanded their mission to go beyond providing medical equipment to include improving quality of life for patients and their caregivers.
When I was first diagnosed, the burning question in my mind was, "What can I do right now?" And the pamphlets and brochures given to me at the doctor's office didn't quite give me the answer. Neither did the internet or "Dr. Google." In fact, at that time the scarcity of positive, motivational, and fundamental information about ALS was one of the very reasons I started writing my "ALS and Wellness Blog."
With all that said, I'm excited to share with you two new ALS resources that I believe are worth your time to explore, learn from, and share with others in our ALS community.
Your ALS Guide
Launched in August 2017, the website Your ALS Guide is a good resource for newly diagnosed patients as well as those currently living with the disease.
The landing page is divided into three main sections: Patients, Caregivers, and Family & Friends. Clicking through each section you'll find clear, easy to understand explanations and suggested steps for follow-through.
Additional options to explore include: Getting Started, Planning, Equipment, and Resources. Throughout the website, tabs link to more helpful links and eventually lead directly to a resource or service provider.
A list of Common Questions addresses new patient worries. I enjoyed reading the special page of Shared Tips and even picked up a few ideas to implement in my own home.
Your ALS Guide was created by Kim Hughes, a former ALS Association care services director who teamed up with the brother and nephew of Myna Stroth, an ALS patient who died in 2015. Together they tapped into Kim's 12 years of knowledge and experience in the ALS community. The result is an online resource that is both practical and useful.
ALS Pathways
Another new website that caught my eye is ALS Pathways, launched in August 2017 by Mitsubishi Tanabe Pharma America (which also developed the new ALS medical treatment Radicava).
ALS Pathways' landing page prompts users to choose between Person with ALS or Caregiver or Healthcare Professional. Clicking on the first option brought me to a page of pleasing graphics that led me through each page. All explanations are easy to understand and include tackling tough topics such as defining ALS, how the disease progresses, and how it is measured. Additional tabs open to pages with information on how to live with ALS, along with tips for caregiver support.
I was particularly impressed with the section devoted to Assessing Function. Using helpful graphics and layman's language, the often misunderstood ALSFRS-R (ALS Functional Rating Scale – Revised) is fully laid out. For a test that has been used on ALS patients for nearly 20 years, this is the best explanation for, and validation of, its use that I've come across in a long time.
I also appreciated the generous listing of references located at the bottom of each page.
Sneaking a peek onto the Health Professional side of ALS Pathways, I found equally thorough and informative information. Here the focus is on the many challenges of treating ALS, rethinking the causes of ALS along with options of monitoring and interventions available for treatment.
Closing thoughts
Finding a cure for ALS certainly remains the priority. But we can all agree that for those of us living with ALS, learning how to improve the quality of our lives is just as important. Both of these new websites are welcome additions to the ALS online landscape, and I look forward to discovering more and sharing them with you here.
***
Note: ALS News Today is strictly a news and information website about the disease. It does not provide medical advice, diagnosis, or treatment. This content is not intended to be a substitute for professional medical advice, diagnosis, or treatment. Always seek the advice of your physician or other qualified health provider with any questions you may have regarding a medical condition. Never disregard professional medical advice or delay in seeking it because of something you have read on this website. The opinions expressed in this column are not those of ALS News Today, or its parent company, BioNews Services, and are intended to spark discussion about issues pertaining to ALS.