I'll Have What She's Having: 'ALS Reversals' Share Good Advice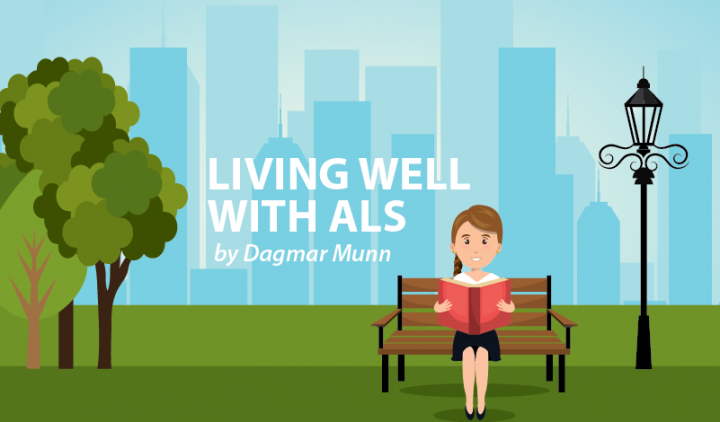 We all know there's no cure for the common cold. But let it be known that you have a cold, and suddenly everyone's an expert. They'll share advice, home remedies, and their own versions of a cure.
It's the same in the ALS community, where our holy grail is also finding a cure, or at least a way to slow down or stop the steady progression of our symptoms.
Recently, I watched the livestream of a conference about ALS that featured eight people who called themselves "ALS reversals." They earned their status because each had been diagnosed with ALS, and over time their symptoms were halted. Some had been symptom-free for more than 20 years!
To me, reversal is a misnomer. A few still limped, some spoke slowly, and others relied on power chairs for mobility. But they were impressive. As they shared their advice and the varied personal health regimens they followed, a question arose from the audience: "Why not put together a list of everything these folks are doing, so the rest of us can do the same things, too?"
In his keynote presentation, Dr. Richard Bedlack, founder and director of Duke University's ALS clinic, announced that rather than evaluate all their therapies, he was looking at their medical files to study their commonalities.
Bedlack has identified that all the ALS reversals take the dietary supplement curcumin, and he is planning a clinical trial with Theracurmin.
But in the minds of many ALS patients and their families, longevity continues to equal expertise. And that's not always the case.
I'm reminded of my mother-in-law, who lived to be 104. She shunned salads while extolling the benefits of Wiener schnitzel. On her 100th birthday, her nursing home celebrated with cake and invited local TV news reporters. When asked to what she attributed her long life, she looked straight into the camera, winked, and said, "Beer!"
Drinking beer and avoiding lettuce might not lengthen our lives, but having a good attitude may help.
Even Stephen Hawking, who lived with ALS for 50 years, is the subject of arguments among those who disagree as to what contributed to his longevity.
I chatted with a few fellow pALS after the conference, and we agreed that imitating another patient's health routine doesn't always work. We simply can't duplicate the idiosyncrasies of someone else's behavior, or especially their genes.
But we did note a familiar list of commonalities among the ALS reversals beyond their medications, treatments, and therapies. They chose to do the following:
Consume healthy food;
Reduce stress;
Keep the body moving through therapeutic exercise;
Surround themselves with positive, supportive people;
Have a positive attitude.
The same list that can help us live longer or survive a cold is the very list that can help us learn to live well while living with ALS.
***
Note: ALS News Today is strictly a news and information website about the disease. It does not provide medical advice, diagnosis, or treatment. This content is not intended to be a substitute for professional medical advice, diagnosis, or treatment. Always seek the advice of your physician or other qualified health provider with any questions you may have regarding a medical condition. Never disregard professional medical advice or delay in seeking it because of something you have read on this website. The opinions expressed in this column are not those of ALS News Today or its parent company, BioNews Services, and are intended to spark discussion about issues pertaining to ALS.