How to Build Your Own ALS Stress Toolkit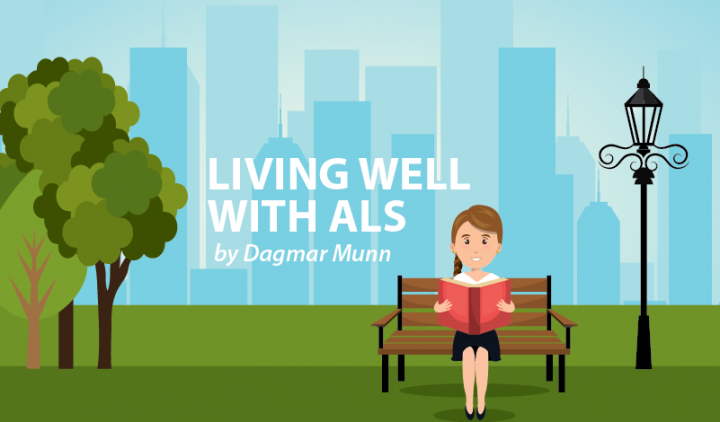 Just as no two ALS journeys are alike, there is no one-size-fits-all method for dealing with the emotional stress of living with this disease. During this past year of columns, I've shared many of the tips and strategies that I use to maintain a positive mindset and bolster my resilience. It's an imaginary toolkit of sorts. Whether you are a patient or the one providing care, I know these strategies can help you, too.
To help you build your own toolkit, I've listed below the key points of my strategies with links to related articles if you wish to read more.
It all begins with "checking in" and asking these three basic questions: How do I feel? What do I need? Who or what can help me?
How do I feel?
Most of us go through the day ignoring our feelings and our body's signals, especially the simplest ones like thirst and hunger. Other more complicated feelings can include worry, anxiety, and waiting for the next worst thing to happen.
Turn your attention inward and "listen" to what your body-mind is telling you. Try to fully identify the feeling, not just "I feel yucky." Dig deeper, searching for the correct label — maybe you feel sad, lonely, or frustrated.
What do I need?
It's often surprising how simple the solution can be. A drink of water or shifting to a more comfortable sitting position might be the answer. Maybe you need to break the problem down and tackle one thing at a time or develop a daily plan for living.
Who or what can help me?
Asking for help isn't so difficult once you learn how to do it in a way that helps make you both feel good. Friends and family want to help but often don't know what you need. Help them help you by being proactive and sharing your thoughts. Finally, a good self-care routine can go a long way toward preventing stress in the first place.
I ask myself how I feel sometimes 10 times a day, and every time I process through to an answer, I bring my life back into balance.
My challenge to you is to "check in" and ask yourself the three questions right now. Then, a little later on, ask again. The first few times you do this, it may feel a little artificial or forced. But the more you practice, the easier it becomes. Soon you'll find yourself more adept at balancing your emotions and have your own special toolkit to help you manage any future challenges.
Together we can help each other learn how to live well while living with ALS.
***
Note: ALS News Today is strictly a news and information website about the disease. It does not provide medical advice, diagnosis, or treatment. This content is not intended to be a substitute for professional medical advice, diagnosis, or treatment. Always seek the advice of your physician or other qualified health provider with any questions you may have regarding a medical condition. Never disregard professional medical advice or delay in seeking it because of something you have read on this website. The opinions expressed in this column are not those of ALS News Today or its parent company, BioNews Services, and are intended to spark discussion about issues pertaining to ALS.