Banishing Thought Loops and Living One Day at a Time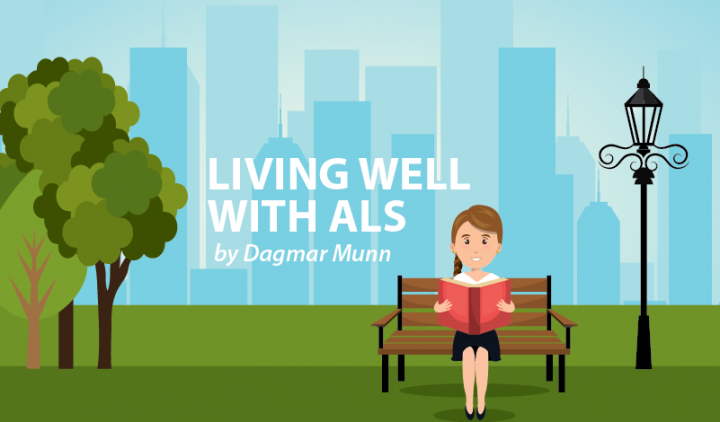 As one of the moderators for the ALS News Today Forums, I get to welcome new members and learn a little bit about each person. Many of these new members are newly diagnosed patients. Besides wanting to learn as much as possible about ALS, they also tell me they are worried about their progressing symptoms, their future, and their ability to handle it all.
Often, they ask how I've been able to cope with my ALS for the past 10 years, and I suggest they begin by avoiding getting caught up in what I call "thought loops."
What are thought loops?
It's easy for anyone with a serious chronic illness, such as ALS, to fall into thought loops. These include imagining future worst-case scenarios, reviewing past memories, or cycling through negative self-talk.
One of my thought loops was an obsession with expiration dates.
When my doctor told me I had ALS, she also mentioned that the average patient's life expectancy was two to five years. I left her office with the feeling that an invisible expiration date had been stamped on my forehead. Suddenly, I fixated on comparing my so-called expiration date with objects around our home. In the bathroom, I examined lotion bottles and medications in search of their "use-by" dates.
To my despair, I discovered a bottle of eye drops that would be around longer than me!
Certainly, this was not logical thinking, but thought loops are rarely logical.
How do I banish thought loops?
Whenever I notice my thoughts straying into a loop of anxious, negative thinking, I stop, take a slow breath in and out, and observe my surroundings. I notice colors, sounds, and even the temperature of the air on my skin. It usually takes only a few seconds to get my mind to pay attention to the "here and now."
Moving my body also works, and so does shifting to a new position or talking to another person. For those who have a family pet, this is the perfect time for play and hugs.
A change of perspective
Paying attention to the present moment, doing one thing at a time, and living one day at a time is a powerful change of perspective.
I also reframe my expectations for the day. Rather than focus on what I can't do anymore, I look at what I can do. My positive self-talk includes: "Today I can … and to maintain it I will … I am challenged by … and my solution is …"
Join us to learn more
We discuss topics like this and much more in the forum. Our members are patients, family members, and caregivers who share their tips and suggestions. I invite you to join us because I look forward to chatting with you.
Together we can learn to live well while living with ALS.
***
Note: ALS News Today is strictly a news and information website about the disease. It does not provide medical advice, diagnosis, or treatment. This content is not intended to be a substitute for professional medical advice, diagnosis, or treatment. Always seek the advice of your physician or other qualified health provider with any questions you may have regarding a medical condition. Never disregard professional medical advice or delay in seeking it because of something you have read on this website. The opinions expressed in this column are not those of ALS News Today or its parent company, BioNews, and are intended to spark discussion about issues pertaining to ALS.