Let's Help Bring Back the ALS Clinics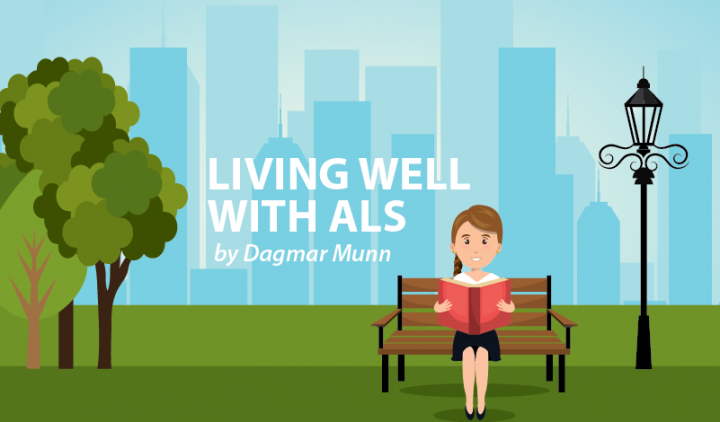 As I hung up the phone following a short chat with my neurologist, an old saying bubbled up in my mind: "You don't know what you've got until it's gone."
What was I bemoaning the loss of? My ALS clinic. I've been missing the interaction, the idea-sharing, and being among people who really understood the challenges of living with ALS.
When the pandemic shuttered schools and businesses across the country, it also affected ALS clinics. Since then, transitioning to telehealth and virtual clinics has met with varying degrees of success. But sadly, some clinics were forced to drastically reduce services or cancel altogether.
What is an ALS clinic?
The concept of a multidisciplinary clinic for ALS patients took hold in the 1990s, following research that linked extended patient survival time with regular attendance.
Basically, it is one-stop medical care. In my case, in a span of three hours, I see my neurologist, speech therapist, physical therapist, respiratory therapist, dietitian, and sometimes more. And the best part is that I stay in the same room while they all come to me!
Although I usually leave feeling a bit tired from all the testing and the chatter, I am always satisfied that I've learned something new and helpful.
For example, last year during a clinic visit, I complained to my speech-language pathologist that I couldn't talk loud enough for others to hear my words. She suggested I use a portable microphone, and you know what? It worked great!
Pandemic closures
Today, pandemic restrictions have put ALS patients back to square one: Visits with an ALS medical team are a slow process of one-by-one. And on-screen consultations may not always pick up on problems with physical movements, breathing, and the emotional nuances of body language.
My recent 'visit'
Last summer, I had an in-person visit with my neurologist at the hospital facility where the ALS clinic normally had met. I remember the hallways being oddly quiet. Last week, I was scheduled for another visit, but with the risks of COVID-19 increasing in our community, I opted for a phone visit instead.
But not everything can be done virtually, as I still had to report to my local lab for the required bloodwork. I'll say it right up front: I don't like fasting, and I don't like nasty weather. Unfortunately, this task involved both.
Dark clouds filled the sky overhead that day as my husband drove me to the lab. I dialed our seat warmers to "high" while cold gusts of wind blew bits of paper across the road. By the time we reached the lab's parking lot, rain was spritzing our windshield. Off in the distance, a sheet of intense rain headed our way.
"We'll have to make a run for it," my husband announced.
Understand that for a person with ALS, "run" is a word open to interpretation.
Although my husband held my arm as I shuffled across the wet pavement, against the crosswind, in my clunky and stiff ankle-foot orthoses, I'm sure I looked like the Tin Man from "The Wizard of Oz" pushing a rollator. As an added insult to the situation, the combination of cold air and my hot breath caused my glasses to fog over. I entered the lab waiting room flying blind. Thank goodness my mask hid my grumpy expression from the kind lab technician.
A few days later, the phone call visit with the doctor went fine. While we chatted and set up another appointment a few months away, I asked her about the future of her clinic. She told me she thought that if we could finally get everyone vaccinated and have the restrictions lifted, the ALS clinics would return.
So, dear readers, let's do everything we can to help bring this pandemic to an end. Get vaccinated. Wear a mask. Follow all the recommended guidelines. Let's help bring back ALS clinics, because we all want to live well while we live with ALS.
Oh, and by that time, let's hope technology has evolved to a simple "Star Trek"-like scanning device to replace in-person visits to a lab.
***
Note: ALS News Today is strictly a news and information website about the disease. It does not provide medical advice, diagnosis, or treatment. This content is not intended to be a substitute for professional medical advice, diagnosis, or treatment. Always seek the advice of your physician or other qualified health provider with any questions you may have regarding a medical condition. Never disregard professional medical advice or delay in seeking it because of something you have read on this website. The opinions expressed in this column are not those of ALS News Today or its parent company, BioNews, and are intended to spark discussion about issues pertaining to ALS.