Sharing My ALS Clinic Chuckles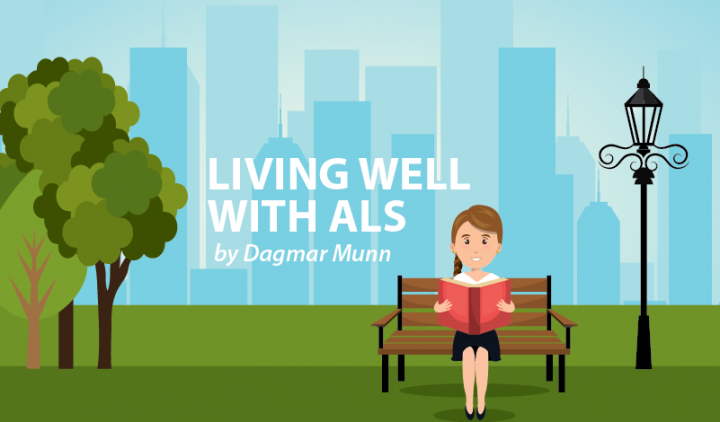 Recently, I had one of those happy-sad moments. It was brought on simply because next week's ALS clinic visit was rescheduled for January. I was like a kid waking up to snow and no school. Yippee, a free day! And yet a bit sad, because I'd have to wait a little longer to get together and laugh with the clinic staff.
You'd think that after attending these clinics for eight years, it would get old and boring. But it's quite the opposite! My clinic helps me manage my ALS, and gives me the chance to exercise my funny bone.
All about the chair
I have written about the one thing to always bring to the clinic. But once I'm ushered into the exam room, the most important thing to do is claim the best chair in the room!
I've sat on low chairs, tall chairs, and chairs with saggy bottoms — not to mention the dreaded armless chair. While the staff pop in and stay for a short while before moving on, patients sit for a minimum of 2½ hours. The scramble for the best chair is worth it, especially when the doctor comes in.
My neurologist always begins our visit going through the ALS Functional Rating Scale-Revised. There are 12 questions with multiple-choice answers that remind me of my mother's list of good manners: How is your handwriting? Do you use a knife and fork to eat?
But my doctor is not only evaluating my responses, she's observing the way I'm responding. She's noticing my pronunciation, body movement, twitches, tics, and so on. I try to present my best nonchalant, relaxed-but-energetic, cheery-but-not-too-giddy self, and I'm thankful I'm not fighting the "squirmies" from sitting on a hard, uncomfortable chair.
Step lively
Throughout the afternoon, I see a number of therapists. Because I stay in the same room and they come to me, it feels like speed dating mixed with "American Ninja Warrior" auditions.
The physical therapy exam involves isometric push-pull movements, reminiscent of techniques I once learned in a women's self-defense class. Now that I have ALS, I've decided that there's no need for fancy moves if I'm ever facing an attacker. I'll just set my mobility scooter on high and run 'em down!
The walking evaluation is a welcome break from sitting. I push my rollator down the hall and out to the hospital's lobby. Two therapists follow close behind while counting my steps: one-two-three-four … one-two-three-four. I wink at children who stop running to stare at our slightly out-of-rhythm conga line.
There are more visits, small talk, exams, and chuckles. The staff members at my ALS clinic are incredibly happy people who love their jobs and helping others. I can't wait to see them again in January.
To get the most out of your next ALS clinic visit, bring an open mind, a positive attitude, and a dose of humor. And don't forget the chair!
Let's learn to live well while living with ALS.
***
Note: ALS News Today is strictly a news and information website about the disease. It does not provide medical advice, diagnosis, or treatment. This content is not intended to be a substitute for professional medical advice, diagnosis, or treatment. Always seek the advice of your physician or other qualified health provider with any questions you may have regarding a medical condition. Never disregard professional medical advice or delay in seeking it because of something you have read on this website. The opinions expressed in this column are not those of ALS News Today or its parent company, BioNews Services, and are intended to spark discussion about issues pertaining to ALS.