Getting Credit for Being Old (It's About Time)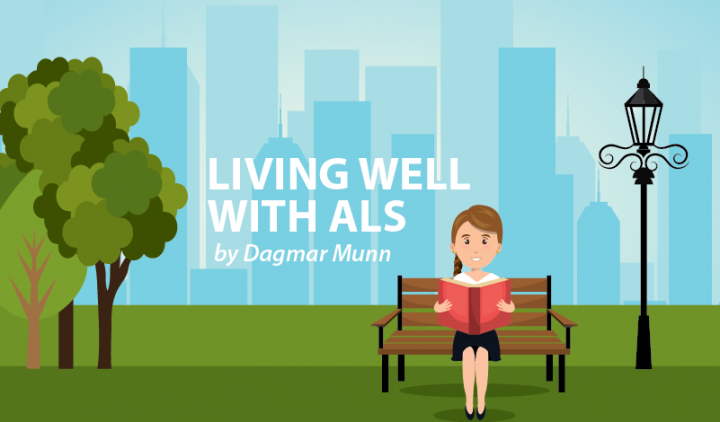 Every week, I receive an email from a friend that's filled with cartoons, jokes, and quirky one-liners. And this time around, one quip struck me as feeling eerily true: "It feels weird being the same age as old people."
Why? Well, like most folks who share my age (I'm 69), I don't consider myself old. While at the same time, I am seriously grateful just to be able to experience being considered old. Because having been diagnosed with ALS at the age of 59, I've lived beyond the typical prognosis of two to five years — I've made it to old.
Time flies
No matter what your age is, I think we can all agree that time seems to fly by faster now, more than when we were young. And I can tell you it flies by even faster when living with ALS.
Every minute and every activity is precious, and I don't want to squander my time. That's why for me, practicing mindfulness has become a valuable daily habit.
As I wrote in "Getting Back to the Basics of Mindfulness," besides being mentally present for every moment, the practice is a strategy that helps me push back my mental walls of ALS and continue to engage in life.
In the column, I also share research about its benefits for ALS patients as well as several resources about how to learn it yourself.
And I'll add that being mindful not only helps my memory and creative thinking skills, it also gives me the feeling of control over how I'm spending my time.
The surprising advantage of being old
As we near the end of a challenging year, there's good news ahead. The first COVID-19 vaccine has been recommended to the U.S. Food and Drug Administration by a panel of experts, which means likely FDA approval. And adults 65 and older are included in the planned group staging of those designated to receive early vaccination.
It's about time there's a benefit to being old.
Seriously, it's a privilege, and I look forward to getting my shots — gulp!
I do appreciate the responsibility of doing my part to help the world become a healthier place. I hope you will be part of the change as well.
Because together, we can help each other live well while we're living with ALS.
***
Note: ALS News Today is strictly a news and information website about the disease. It does not provide medical advice, diagnosis, or treatment. This content is not intended to be a substitute for professional medical advice, diagnosis, or treatment. Always seek the advice of your physician or other qualified health provider with any questions you may have regarding a medical condition. Never disregard professional medical advice or delay in seeking it because of something you have read on this website. The opinions expressed in this column are not those of ALS News Today or its parent company, BioNews, and are intended to spark discussion about issues pertaining to ALS.