Why a Football Player and a Politician Are in My 'ALS Inspiration' Folder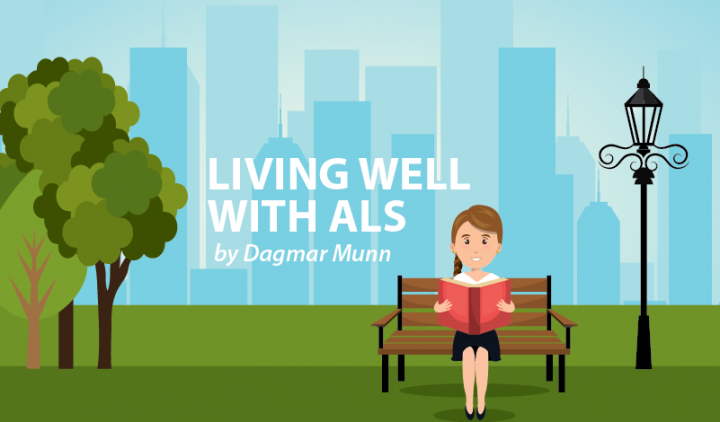 I've always believed in the importance of having heroes and role models to help me cope with ALS. In fact, I keep a list of names in a special folder titled "ALS Inspiration." But most of the people on my list don't even have ALS.
What they do have in common is that despite their dire circumstances, they dare to have goals and find a way to dig deep to keep moving forward. Inspirational!
Why have a list?
During the past couple of months, my list has helped get me through some pretty uninspired times. I've been feeling the weight of the ongoing pandemic, the political strife, and the waiting, waiting, waiting for COVID-19 vaccines to roll out. Everything is taking so much time, and for someone like me who's living with ALS, time is a terrible thing to waste.
So, out comes the folder and I read the stories, like those of the following two inspirational people.
A football player who's willing to start over
I happened to catch a TV documentary about quarterback Alex Smith and immediately knew he belonged on my list. Not because of his horrifying injury on the football field in 2018 — an injury that not only left him wondering about ever playing again, but also on keeping his leg, and more importantly, surviving.
Following 17 surgeries, a post-operative infection ate away his calf muscle, which had to be replaced by muscle transplanted from his upper thigh. And here is where Smith's story became truly interesting for me.
Instead of heeding his doctor's advice to go home, take it easy, and enjoy the rest of his life, Smith traveled to the Center for the Intrepid, a rehabilitation facility in San Antonio, Texas. Later, after months of working out next to combat veterans, Smith rolled, crawled, and learned how to move again. His dedication and perseverance miraculously brought him back to running, throwing footballs, and finally joining his teammates on the field again.
A politician who learned to talk again
In 2011, at a public event in Tucson, Arizona, just 20 miles from my town, then U.S. Rep. Gabby Giffords was shot in the head. This happened during my first year of ALS, and I followed Gabby's journey to recovery.
In addition to losing control of her right arm and sight in her right eye, Gabby had aphasia, the inability to form words and speak.
Gabby's determination to learn to speak again had me cheering. Every time I heard her speak during an interview, I felt her frustration at forming words and sentences. Learning that she spent hundreds of hours with a speech therapist practicing her speech for a national convention inspired me to continue to do my own daily practice.
A few final words
I don't copy what the people on my list do. I copy how they do it.
I know it's not important to know what vitamins they take, the foods they eat, or the exercise routine they follow. We all have different situations and circumstances. What is important, though, is to tap into their determination and passion for life.
What we share is that our "Game Board of Life" rotated, and we didn't run from the game, but decided to stay and play on.
Use my heroes, role models, and inspirational people, or build your own list. But do take time to create one. Dare yourself to have goals. Be courageous and be your best. Because I believe we can live well while living with ALS.
***
Note: ALS News Today is strictly a news and information website about the disease. It does not provide medical advice, diagnosis, or treatment. This content is not intended to be a substitute for professional medical advice, diagnosis, or treatment. Always seek the advice of your physician or other qualified health provider with any questions you may have regarding a medical condition. Never disregard professional medical advice or delay in seeking it because of something you have read on this website. The opinions expressed in this column are not those of ALS News Today or its parent company, BioNews, and are intended to spark discussion about issues pertaining to ALS.