Friends Don't Tell Friends How to Cure Their Disease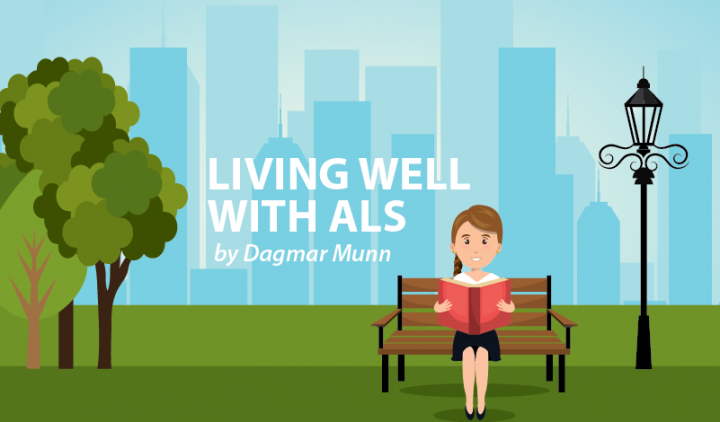 It all began as one of those typical online interactions when someone reaches out and asks for help. A gentleman contacted me via Facebook, explaining that his friend was recently diagnosed with ALS. He wanted to ask me a few questions. I noted that we were connected as "friends of friends," so I agreed, and we arranged to chat via Facebook video.
I don't mind helping others learn more about ALS. I've been living with it for 11 years now, and I'm happy to share advice on topics such as rollators, mobility scooters, or the best exercise videos for ALS.
That's because those topics are all within my particular area of expertise and interest — my wheelhouse, you could say. Years ago, when I worked at a hospital, the term we used was "scope of practice." It meant that we understood the limitations of our professional jobs and responsibilities, and we should refer to other professionals whenever those limitations were exceeded.
For example, I taught wellness and fitness classes, but if a student came to me with a joint injury, I'd refer them to their doctor or a physical therapist.
I still follow that philosophy. So, now when other ALS patients ask me about treatments and medications, I decline to give advice and recommend they check with their doctor.
Back to my story
Early in our conversation, the gentleman told me he had a special product that helped another friend heal from multiple sclerosis. He believed it was the "cure" for ALS and wanted to know what I thought.
Taking a deep breath, I politely told him his special product had already made the social media rounds six years ago and was disproven as having any effect on ALS. Sensing he wasn't convinced, I cut the conversation short, but not before being assured that his friend was indeed seeing a neurologist at an ALS clinic.
What was his special product? The former professional "inner me" would rather not shine any light in its direction. Instead, I'll share the website I recommend to anyone who asks me about alternative medications and treatments: ALS Untangled. This site, created by Dr. Richard Bedlack, a neurologist at Duke University and director of the Duke ALS Clinic, reviews alternative and off-label treatments with the goal of helping people with ALS make more informed decisions about them.
And yes, I emailed the website to my Facebook "friend."
Because ALS is one of the rare diseases that still has no known cause or cure, it's easy for patients and their families to feel desperate. Frustration at the slow pace of medical advancements can tempt us to turn to the internet for answers. Scammers seem to pop up everywhere, and even well-meaning friends can pass along inaccurate or medically dangerous information.
My advice?
Learn everything you can about ALS. Do the research, understand the physiology of the disease, and have open discussions with your medical team.
Keep up with new developments. I'm eagerly watching the progress of NU-9, a new compound shown to reverse ALS neuron damage.
Know what your body needs and what works for you. When friends ask how they can help, send them this column. And then, add this column, too.
Someone, somewhere, is bound to step out of their wheelhouse and suggest we try an unproven treatment or "cure." Our first responsibility is to protect our health, and in turn, offer our friends a learning experience about ALS. Help them help us raise awareness of ALS.
Let's live in health, stay safe, and live well while living with ALS.
***
Note: ALS News Today is strictly a news and information website about the disease. It does not provide medical advice, diagnosis, or treatment. This content is not intended to be a substitute for professional medical advice, diagnosis, or treatment. Always seek the advice of your physician or other qualified health provider with any questions you may have regarding a medical condition. Never disregard professional medical advice or delay in seeking it because of something you have read on this website. The opinions expressed in this column are not those of ALS News Today or its parent company, BioNews, and are intended to spark discussion about issues pertaining to ALS.