Taming My Runaway Thinking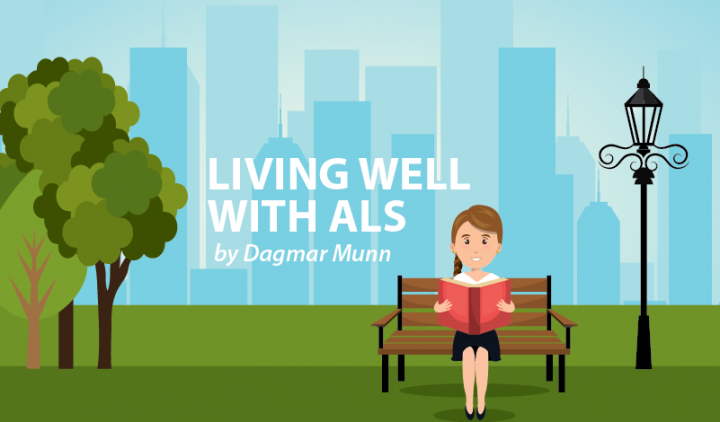 Racing thoughts, runaway thoughts. Whatever you call 'em, I caught 'em.
Yup, a case of full-blown, out-of-control, runaway thoughts. I hadn't had them for years — not since the day I was told I had ALS. And then, like most newly diagnosed patients, I spent weeks and months imagining the worst-case scenarios of my future life with ALS. Only through a daily practice of stress reduction techniques, such as mindfulness and relaxation, was I able to conquer my anxieties and move forward with my life.
But a simple event on my calendar this month — a visit to my ALS clinic — triggered an avalanche of imaginary doomsday predictions.
What happened?
Normally, I look forward to these clinic visits. I like my neurologist and enjoy lively discussions with everyone at the clinic. But with the world in the middle of a health crisis, I wondered how it would affect my visit.
How could they follow safety guidelines in the unique atmosphere of the clinic? Would it even be worth the visit? I've been so careful all these months … would it all have been for nothing?
Then, Arizona, the state where I live, became a hot spot. TV news reported on local hospitals reaching capacity, and my ALS clinic is at one of these hospitals!
I imagined myself having to run a gauntlet of coughing, sick people crowding the hospital lobby. How could I avoid touching doors and surfaces, and what if I had to use the public restroom?
As you can see, runaway thoughts can get pretty crazy!
Facing my fears
The day finally arrived and I had to face my fears.
Leaving me near the hospital's entrance, my husband drove off to park our van. Ahead of me, I found friendly, excellent hospital staff staged at the entrance for temperature checks and check-in. Following that, I was escorted through the empty lobby right up to the neurological clinic doors.
As it turns out, it was an abbreviated clinic conducted solely by my doctor. Although I still had to go through all of the pushing, pulling, talking, and walking tests, I told my husband I felt safe and secure. I should have known that hospitals are one of the best examples of following health safety guidelines.
If you ever experience runaway thoughts, here are a few tips that work for me:
Identify your triggers. For example, limit your exposure to all-day news, and avoid TV news before bedtime.
Try bringing thoughts back to the present moment by focusing on the breath, stretching, or noticing your surroundings.
Talk it out with your caregiver, family, or a trusted friend.
For more tips, check out my column, "How to Avoid the Sticky Points."
One more surprise
What unexpected thing happened that day that wasn't even on my radar of worries? Interference from my face mask! I know it's not easy to understand my speech in the best of conditions, so putting a mask across my mouth only adds to the distortion of my words.
At the hospital's check-in station, when asked for my name, I took a deep breath in and carefully pronounced, "Munn," followed by "m-u-n-n."
Only the check-in person heard me say, "Muhh… hem-hue-hen-hen."
It took a few repeats, but with both of us staying calm and being patient, I finally was understood and checked in.
No matter the challenges, I'll continue following the health safety guidelines, and I'll always wear a mask.
And I'll continue to work on keeping my thoughts anchored in the here and now. Because I want to live well while living with ALS.
***
Note: ALS News Today is strictly a news and information website about the disease. It does not provide medical advice, diagnosis, or treatment. This content is not intended to be a substitute for professional medical advice, diagnosis, or treatment. Always seek the advice of your physician or other qualified health provider with any questions you may have regarding a medical condition. Never disregard professional medical advice or delay in seeking it because of something you have read on this website. The opinions expressed in this column are not those of ALS News Today or its parent company, BioNews Services, and are intended to spark discussion about issues pertaining to ALS.