Going With My Gut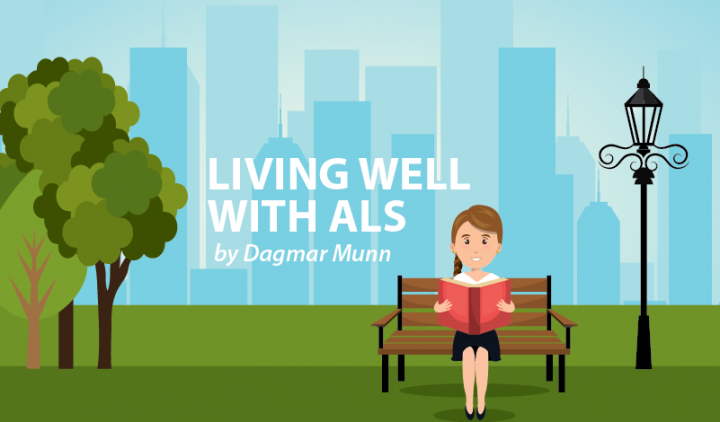 Looking forward to getting a flu shot is something I never thought possible. But at this point in what has been a very strange year, it's a darned good excuse to get out and do something.
In past years, I followed health guidelines and always waited until early October for my flu shot, but my gut said, "Do it now." And as a person who lives with ALS, I've learned there's an art to balancing medical advice with my gut instincts. So, last Monday I went to my local drugstore and checked in with the pharmacist.
"Would you like to have three shots today?" he asked, explaining that besides a flu shot, I was due for my second shingles shot plus a pneumonia shot.
My left brain knew getting three shots was biologically possible, but my gut spoke up again: "Why risk a triple-sore arm?" Besides, I quickly rationalized, I could have two more future trips out. Politely, I declined the trio of vaccines, opting to stick with my original intent of having just a flu shot.
With that settled, I headed to the empty, socially distanced waiting area. And with no people-watching opportunities to distract me, my mind drifted on to other things.
Sad thoughts
Just a few days earlier, I lost a dear friend to ALS. We met last year through the ALS News Today Forums, and although we lived thousands of miles apart, we emailed each other almost once a week. We shared a positive mindset toward our ALS, exchanged ideas and tips, and cheered each other on.
I sat feeling the full weight and sadness of losing a friend. I was especially sad that she passed only two-and-a-half years after the onset of her symptoms.
My friend would joke that she was trying to copy me, do what I do, emulate my attitude. I'd joke back that I thought she was outdoing me and could teach me a thing or two about ALS.
Compare, despair
Comparing ourselves to others happens all the time among ALS patients. We compare symptoms, medications, and what we're still able to do or not. We compare, even though medical experts caution that ALS differs from person to person; progression and medications differ.
But for many with ALS, it's difficult to resist the temptations on social media promoting unconfirmed advice, home remedies, and their own versions of a cure. Better to follow our gut feelings and understand we simply can't duplicate the idiosyncrasies of someone else's behavior.
My gut tells me that when a cure is discovered it won't involve protein powders or supplements. It will be on a deeper, cellular level — possibly involving changing the structure of our DNA.
Before we had a vaccine for flu, shingles, and pneumonia, we had to let these viruses run their course in our bodies and even risk potential death. I'm thankful that all I have to do now is go to my nearby drugstore to get a simple shot.
For my friend's sake, for the sake of all the friends I've lost to ALS, I'm holding hope that one day, someday, preventing ALS will be just as easy.
Meanwhile, we need to continue supporting and cheering each other on. And learning how to live well while living with ALS.
***
Note: ALS News Today is strictly a news and information website about the disease. It does not provide medical advice, diagnosis, or treatment. This content is not intended to be a substitute for professional medical advice, diagnosis, or treatment. Always seek the advice of your physician or other qualified health provider with any questions you may have regarding a medical condition. Never disregard professional medical advice or delay in seeking it because of something you have read on this website. The opinions expressed in this column are not those of ALS News Today or its parent company, BioNews, and are intended to spark discussion about issues pertaining to ALS.