Schoolin' Google in ALS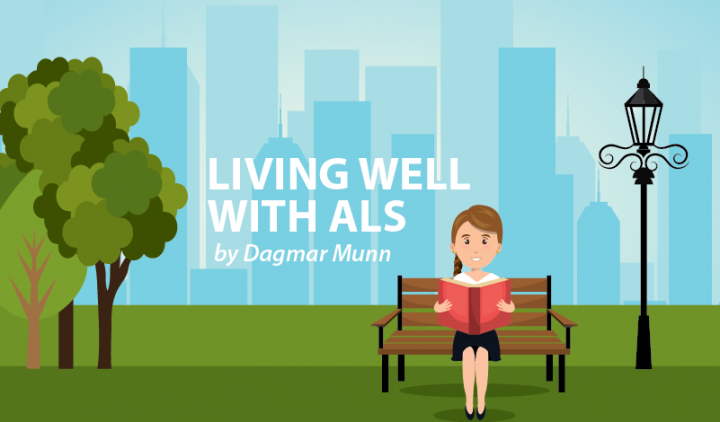 Do you speak with an "ALS accent"?
I know I do.
Fortunately, my family and close friends have learned to translate my slow, slurred words into meaningful conversation. However, to the Alexa device that lives in our back bedroom and the Echo Show that sits near me, my ALS accent is totally unrecognizable. My verbal requests are always misconstrued or met with stony silence.
But I have good news! Google is collecting voice recordings from people with impaired speech like mine to improve how computers and AI devices respond. Here's a quick link to check it out, but do read on for more of the story.
What is an ALS accent?
What I call an ALS accent is officially known as dysarthria, and it occurs in 80 percent of all ALS patients.
It's something I've been struggling with for the past three years. And like most other ALS patients with this symptom, I was told by my medical team that eventually I would lose the ability to speak. From that point on, assistive technology would speak for me.
But I didn't want to give up so easily. As I wrote in my column, "Learning How to Speak (and Breathe) with Ease," I used Andrea Caban's innovative techniques to help save what little voice I had.
I've since found success applying Caban's techniques to my everyday conversations with others, but I sure met my match with voice-activated devices. You'd think that a device that responded to random voices emanating from a TV in another room would show respect to my voice being only 2 feet away! But no amount of repetition, variation in tone, or cajoling on my part would trigger the darn thing to wake up!
So, I rely on a simple yet humorous workaround. Using the Text to Speech app on my cellphone, I direct one automated voice to "speak" to another.
Naturally, I jumped at the opportunity to give Google a little schoolin' in ALS!
The Google speech recognition project
The project is a collaborative effort with the ALS Therapy Development Institute (ALSTDI). As a participant in ALSTDI's Precision Medicine Program, I was invited to join Google's project.
Google engineers are collecting voice recordings for something called machine learning. Engineers already use this method for developing speech translation apps that help travelers translate one language into another.
The great thing about machine learning is that the software is constantly maintaining its accuracy. So, when placed in a device, it continues to learn and respond, even as the ALS patient's speech gets harder to understand.
All I use is my laptop computer — no special equipment is necessary. After signing in to the program, I click an icon on the screen and read aloud the random sentences that pop up. I go at my own pace and usually read about 30 sentences at a time. As a side benefit, I believe that reading out loud is helping me practice good speech habits.
That's all there is to it!
If you'd like to participate, find out more here.
Let's help technology learn more about ALS so that we can live well while living with ALS.
***
Note: ALS News Today is strictly a news and information website about the disease. It does not provide medical advice, diagnosis, or treatment. This content is not intended to be a substitute for professional medical advice, diagnosis, or treatment. Always seek the advice of your physician or other qualified health provider with any questions you may have regarding a medical condition. Never disregard professional medical advice or delay in seeking it because of something you have read on this website. The opinions expressed in this column are not those of ALS News Today or its parent company, BioNews Services, and are intended to spark discussion about issues pertaining to ALS.