How to Create an Efficient ALS Mindset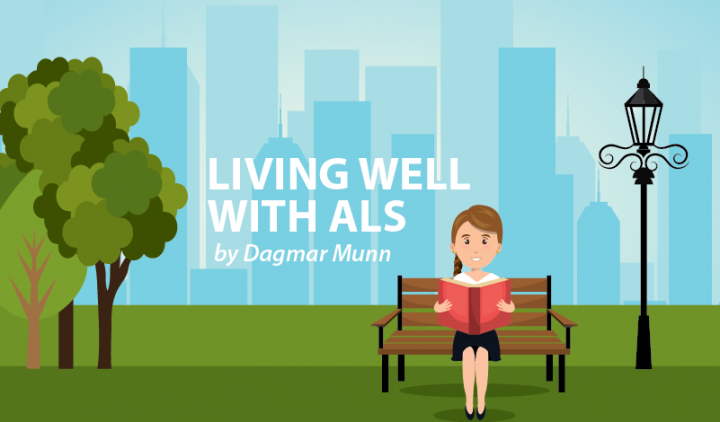 ALS and efficient are two words not often used in the same sentence. But to me, they are a perfect pairing. Mention "ALS" and it's easy to think slow, clumsy, and low energy, while "efficient" can describe quick, streamlined, and well-organized. I've combined the two into what I call having an efficient ALS mindset.
Although my life was always filled with priorities, I now recognize that they were muddled with things I thought I should be doing but only led to overcommitment and increased struggle in life. That mindset was manageable for many years, but not once I was diagnosed with ALS.
Suddenly, I had too much to do and too little time. My energy didn't match what I thought had to be done, and I'd find myself wondering, why am I doing this anyway?
I had to prune my old priorities and revamp my mindset. Here's how I did it:
My self-worth is not defined by my health
Health and fitness maintenance was always a high priority for me, but after my diagnosis, I fell into thinking I'd failed at it. Only after researching ALS and learning that even the medical experts haven't yet found a cause was I finally able to let myself off the hook.
No matter what my health is, I know I can still have a purpose. I can make a difference and live a happy, fulfilled life.
Accept my new normal
Instead of fighting the reality that I had ALS, I decided to give in and accept it. To just be. To go with the flow.
With this new attitude, many of the things I used to do simply didn't make sense anymore. I let go of self-imposed rules, expectations, and needs, and the world didn't come to an end! In fact, I felt relief.
Mental and physical health maintenance remains at the top of my priorities list. My new goal is to be a healthy ALS patient.
Research points to the many ways that having a sense of purpose can benefit physical health. I used to teach fitness classes and lecture on wellness. My new purpose is to share my knowledge and skills through writing.
A few simple rules
I've set these rules for myself:
Follow a set routine of daily habits that accommodate my body's ebb and flow of energy.
Say "no" more often and without feeling guilty.
Build joy into each day.
Having an ALS efficient mindset is one more way we can learn to live well while living with ALS.
***
Note: ALS News Today is strictly a news and information website about the disease. It does not provide medical advice, diagnosis, or treatment. This content is not intended to be a substitute for professional medical advice, diagnosis, or treatment. Always seek the advice of your physician or other qualified health provider with any questions you may have regarding a medical condition. Never disregard professional medical advice or delay in seeking it because of something you have read on this website. The opinions expressed in this column are not those of ALS News Today or its parent company, BioNews Services, and are intended to spark discussion about issues pertaining to ALS.