Celebrating 3 Years of 'Living Well with ALS'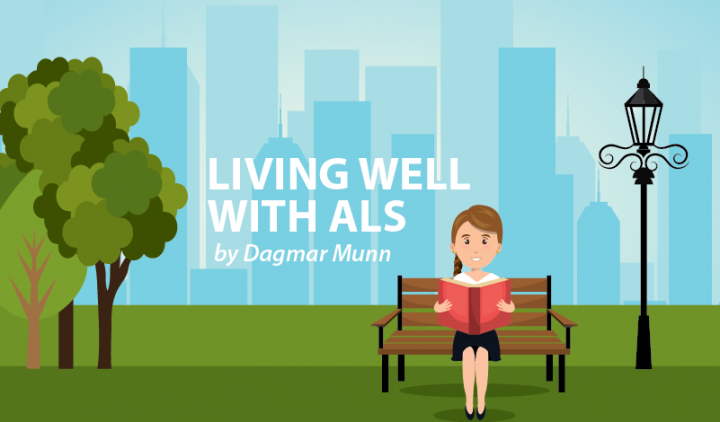 This week, I'm celebrating my third anniversary of writing columns for ALS News Today. This special column expresses my gratitude for having the unique opportunity to share my thoughts and wellness knowledge with the ALS community. It is a thank-you to loyal readers for their support, comments, and friendship.
When I was diagnosed with ALS 10 years ago, blogs and books written by ALS patients were very different from what we have today. Most wrote sad stories about their lives with ALS, chronicling their symptoms and slow demise. I searched but found zero information about improving quality of life or emotional well-being. I found only endless lists of medical equipment and technology that would be needed during the disease.
No one addressed the emotional trauma of having one's life upended by ALS. Or how to climb out of the well of anger, sadness, or numbness that I refer to as the "ALS waiting room." Emotional well-being and ALS just weren't found in the same sentence.
In time, I began to build my resilience and practice healthy coping strategies. I stopped asking, "Why me?" Instead, I asked, "How can I share my wellness knowledge and be of value to the ALS community?
I started up my "ALS and Wellness Blog" with the goal of providing motivation, joy, and helpful tips and information. Soon, I received an email from the late Serena Lawrence at BioNews Services inviting me to write this "Living Well with ALS" column.
In fact, you're reading my 120th column! Whew!
What made it all possible is BioNews Services, the parent company of ALS News Today. BioNews is a unique organization representing more than 50 rare disease communities. It's virtual, with patient columnists, news writers, editors, and support staff scattered across many countries and throughout the U.S. We've been perfecting the art of working remotely way before the pandemic forced the rest of the world to work from home.
A big thank-you to BioNews editors for turning what I write into a polished product. And thank you, too, to my loyal readers — the patients, family, friends, and caregivers — for your continuing support and helpful comments.
Do I think I can write about 120 more ALS topics? You bet I can!
I believe the future for ALS patients is always improving. Although we don't have a cure yet, studies have uncovered the simple things we can do to slow down the progression of our symptoms.
Paradigms for ALS are shifting, attitudes are changing, and ALS patients are living longer with quality lives. I want to write all about these and more.
So, Happy Three Years to Me!
Heck, when you have ALS, three years of doing anything is cause for celebration!
Does my future include more celebrations? I hope so. And I hope yours does as well. Remember, I believe that we can live well while living with ALS.
***
Note: ALS News Today is strictly a news and information website about the disease. It does not provide medical advice, diagnosis, or treatment. This content is not intended to be a substitute for professional medical advice, diagnosis, or treatment. Always seek the advice of your physician or other qualified health provider with any questions you may have regarding a medical condition. Never disregard professional medical advice or delay in seeking it because of something you have read on this website. The opinions expressed in this column are not those of ALS News Today or its parent company, BioNews Services, and are intended to spark discussion about issues pertaining to ALS.