Mindful Musings Amid Haircuts and Halloween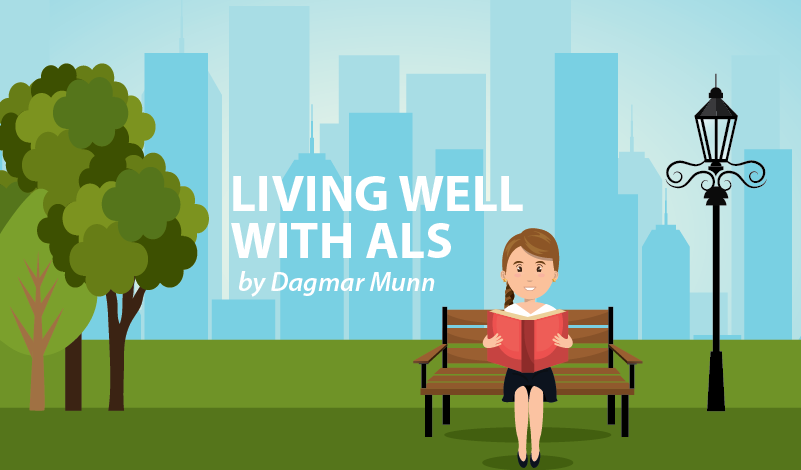 Quick! Guess where I was the other day? Hint: I spent quality time with a few ghosts, goblins and vampires. Nope, I didn't visit a haunted house – I went for a haircut!
You sure can't tell from the outside, but where I go has an explosion of wacky decorations that awaits your arrival on the inside. Every nook and cranny along with every vertical and horizontal surface is festooned with something "Halloween." No mere cardboard cut-outs or tasteful table-toppers here. I'm talking fuzzy black angora spiders clinging to the ceiling and wispy synthetic cobwebs strewn about. There's even blinking lights, a pair of witch's boots and floor-to-ceiling streamers shimmering in the breeze from a nearby air-conditioning vent.
But don't think this visual spectacle happens only in October. For the owner of this particular salon, every holiday seems to be an excuse to let her inner-child run amuck; thus, she decorates with abandon. And, as each of us show up for our scheduled appointments, we willingly join the ride.
Admittedly, this type of seasonal kitsch may not appeal to everyone and this little salon is a far cry from the sleek, modern versions found in larger towns. Those boasting chrome, mirrored walls and the obligatory lone orchid plant at the front desk. Their stylists exude a self-important air and from their sideways glances one can easily guess who is having a tiff with whom.
In contrast, my little place feels a lot more like dropping-in to the next-door neighbor's home. Greetings are genuine and often are accompanied by a cookie or two. I'm welcomed into the party. Even though I arrive pushing a rollator and wearing cumbersome poly-carbon ankle braces on each leg, I'm one of the gang.
It's my own mini-respite from having to think, talk and live with ALS.
The joy begins when I take a seat. My mind relaxes amid the gentle chatter, the rhythmic click-click of scissors and occasional whoosh from a hair dryer. I soak in the healing power of touch, the healing power of sound, the colors and the fantasy creatures surrounding me.
It's all a reminder of the value and benefit of surrounding oneself with positive people. Of being mindful and aware of others and our surroundings so that we can find joy in daily things.
Whether you are living with ALS, a caregiver, family or friend, make a commitment today to start spending more time with the positive people in your life.
And a little sparkle dust won't hurt either. Happy Halloween!
***
Note: ALS News Today is strictly a news and information website about the disease. It does not provide medical advice, diagnosis, or treatment. This content is not intended to be a substitute for professional medical advice, diagnosis, or treatment. Always seek the advice of your physician or other qualified health provider with any questions you may have regarding a medical condition. Never disregard professional medical advice or delay in seeking it because of something you have read on this website. The opinions expressed in this column are not those of ALS News Today, or its parent company, BioNews Services, and are intended to spark discussion about issues pertaining to ALS.