My Tricks for Adding Movement to My Day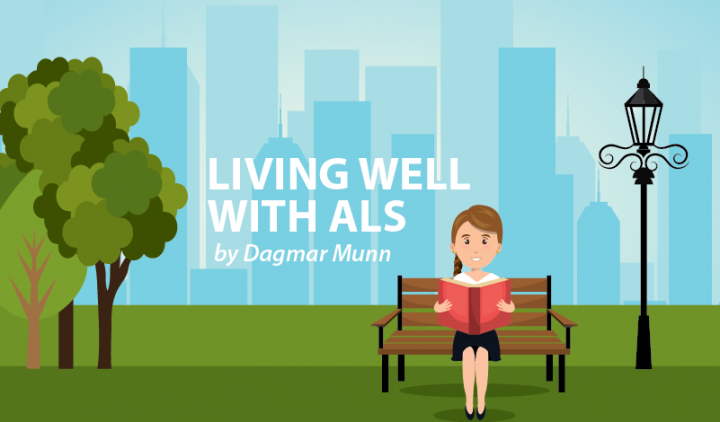 I'm always pleased to read news of advancements in health and wellness for those of us living with ALS. But one statement always makes me laugh out loud: ALS patients shouldn't exercise because they need to save their energy.
More than 10 years of published research on exercise and ALS indicates that moderate exercise is safe for patients with ALS. As a former wellness instructor, I know that making my body and muscles move creates a reserve of energy.
I'll be the first to admit that the symptoms of ALS make being physically active a challenge. Plopping down in a comfy chair and spending the whole day there is easy — and addictive.
But health experts remind us that long bouts of uninterrupted sitting can have negative physical and emotional consequences. Sitting motionless reduces blood flow to our legs, increases swelling, and leads to weakened muscles. It also increases neck and back pain, lethargy, and plain old foggy thinking.
My plan
I build movement into my day by assigning imaginary rules to certain areas and furniture in my home. For example:
Before I sit down on the chair near my computer, I do 10 chair squats.
Before I sit to eat breakfast, I hold onto the kitchen counter and do 10 heel lifts.
While standing and brushing my teeth, I do glute squeezes.
When I sit down to watch TV, I do side-to-side stretches with alternating arms held overhead.
In all cases, I follow safety guidelines. I lock down my rollator either in front or back of me. Or I use a chair that is not on wheels.
I do a few repetitions instead of a long, tiring sequence of movements each time. It's enough to fire up my muscles, but not tire them out.
Why are mini-sessions important?
These sessions help make up for the incidental exercise that we miss out on now that we live with ALS.
If someone else prepares your meals, makes your bed, fetches the mail, and waters the plants, you miss out on a lot of incidental exercise. You miss out on simple physical movements that would have provided your body, muscles, and bones with healthy activity and muscle stimulation.
My activity level has slowed considerably over the nine years I've been living with ALS. But I've found that assigning pre-planned moving breaks throughout my home helps keep my energy up and my mind alert.
If you sit down and can't think of what to do, try wide movements. Or simply make big circles with your arms, hands, or legs. Just move!
Let's keep moving. Because when we do, we're learning to live well while living with ALS.
***
Note: ALS News Today is strictly a news and information website about the disease. It does not provide medical advice, diagnosis, or treatment. This content is not intended to be a substitute for professional medical advice, diagnosis, or treatment. Always seek the advice of your physician or other qualified health provider with any questions you may have regarding a medical condition. Never disregard professional medical advice or delay in seeking it because of something you have read on this website. The opinions expressed in this column are not those of ALS News Today or its parent company, BioNews Services, and are intended to spark discussion about issues pertaining to ALS.