During National Family Caregivers Month, We Say Thank You!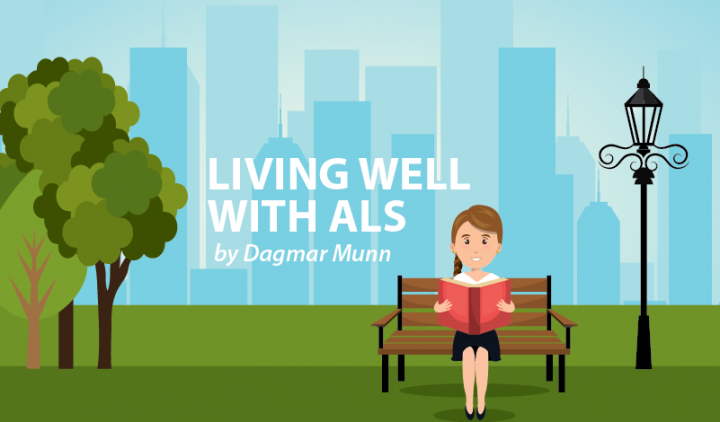 Although it's hard to find much to celebrate in 2020, this year happens to mark an important milestone for my husband and me. I'm celebrating achieving 10 years of living with ALS, and for my husband, 2020 marks a decade of his role as a caregiver — to me.
I appreciate his taking on this challenging responsibility more than he'll ever know. So, with November being National Family Caregivers Month, I'm sharing a special "thank you" to him, and to all ALS caregivers, especially those caregivers who are a spouse or a family member.
Following are a few of the caregiving and care-accepting lessons we've learned during our past 10 years of living with ALS.
Roles reverse
For some ALS patients and their caregivers, the roles reverse almost immediately. Ours was a slow creep. Gradually, my ALS symptoms caused me to first give up cooking, then doing laundry, and finally driving and running errands by myself. My husband willingly took on all the duties — although with cooking he jokingly declared, "If it doesn't go in the microwave or between two slices of bread, it's not on the menu."
You can see that maintaining a sense of humor in our relationship is high on the list.
Communication is key
Are there times when stressful events, changes in symptoms, and unexpected challenges cause us to lash out and feel frustrated? Yup.
But that's the time we pause to take a breath, say "I'm sorry," and immediately talk it out. A simple communication technique that works for us is the compliment–correction–compliment method I described in "How to Coach the Coach: Make It a Sandwich."
However, talking is only half of the equation, while listening is the other half.
Over time, our lives can become routine, conversations feel dull, and we can easily tune each other out. Additionally, my ALS-related dysarthria often causes minor misunderstandings.
We practice what's called active listening. This involves looking at the person speaking and repeating back what they said if the words didn't make sense.
Finally, practice the art of adaptability. We try to keep an open mind. We're willing to experiment, think outside the box, and invent safe workarounds. If plans A, B, or C don't work out, we keep going all the way to plans X, Y, and Z.
Caregiving is a partnership between the giver and the receiver of care. Caregivers deserve our recognition and gratitude. So, this month, if you know someone who is a caregiver, give them a hug.
To all caregivers and care-receivers around the world: I salute you. Together, we can learn to live well while living with ALS.
***
Note: ALS News Today is strictly a news and information website about the disease. It does not provide medical advice, diagnosis, or treatment. This content is not intended to be a substitute for professional medical advice, diagnosis, or treatment. Always seek the advice of your physician or other qualified health provider with any questions you may have regarding a medical condition. Never disregard professional medical advice or delay in seeking it because of something you have read on this website. The opinions expressed in this column are not those of ALS News Today or its parent company, BioNews, and are intended to spark discussion about issues pertaining to ALS.