Outsmarting the ALS Identity Thief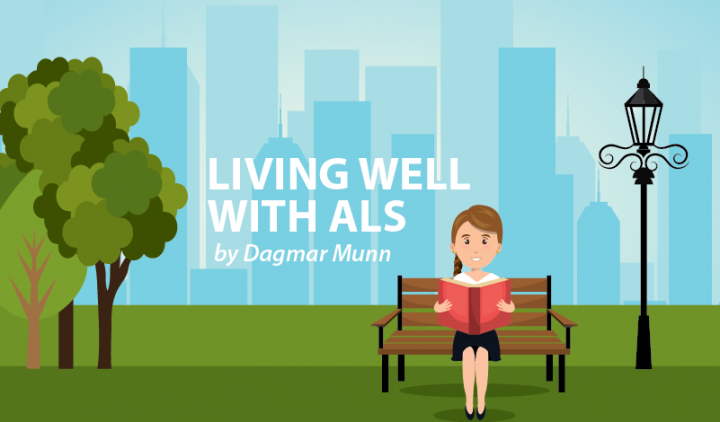 Lately, I've seen an escalation of messages urging me to protect myself from hackers, scammers, and other potential identity thieves. But there's one identity thief that's always on my radar: my ALS.
That's because the ongoing symptoms of ALS challenge the very essence of my sense of self. I've managed to keep a strong hold on my self-identity, and here's how you can do it, too:
Who owns who?
Like many ALS patients, the news that I had ALS was initially devastating.
Throughout the following weeks, ALS dominated my mind both day and night. Every muscle twitch or cramp was cause for laser-focused concern. You could say ALS owned me.
This is the point where many patients reach a mental fork in the road. We imagine worst-case scenarios, mentally give up, and relinquish our dreams and aspirations. In other words, we let ALS steal our identity.
We can do this, or we can follow the other path by "owning" our ALS.
I decided to learn everything I could about ALS. I scoured the internet, joined online chat rooms, watched YouTube videos, and questioned the team at my ALS clinic. I became a walking encyclopedia for all things ALS. And I know I probably drove my friends and family nuts, but it was an important turning point for me.
Hidden opportunity
Studying ALS wasn't my only task, I also studied me. It was a time of deep self-reflection. I knew who I was before ALS, including what I did and hoped to do. Now, I asked, "Who am I?" and "What am I still able to do?"
Roles reversed. My husband became my caregiver, and I had to learn it was OK to ask for help. I helped my friends learn how to best help me.
Of course, this didn't happen all at once, nor was it easy to do. I found that learning to live with a critical illness is a process of shifts and struggles. But digging deep to build self-confidence and emotional resilience were essential keys to getting to where I am today.
Illness as a positive identity
Looking back, I'll admit I didn't intend to be an advocate for ALS awareness. I just wanted it to go away, or if not, at least not change my life. But change it did. My ALS is part of my identity, but it doesn't own me.
Sure, my current life is not what I had envisioned for myself 10 years ago, but here I am. And I am going to use what I have learned about ALS to spread awareness and educate and support others, including by writing this column and co-moderating the ALS News Today Forums.
Is ALS stealing your identity? Try a few of my strategies and you can learn how to live well while living with ALS.
***
Note: ALS News Today is strictly a news and information website about the disease. It does not provide medical advice, diagnosis, or treatment. This content is not intended to be a substitute for professional medical advice, diagnosis, or treatment. Always seek the advice of your physician or other qualified health provider with any questions you may have regarding a medical condition. Never disregard professional medical advice or delay in seeking it because of something you have read on this website. The opinions expressed in this column are not those of ALS News Today or its parent company, BioNews, and are intended to spark discussion about issues pertaining to ALS.