A New Paradigm for the Future of ALS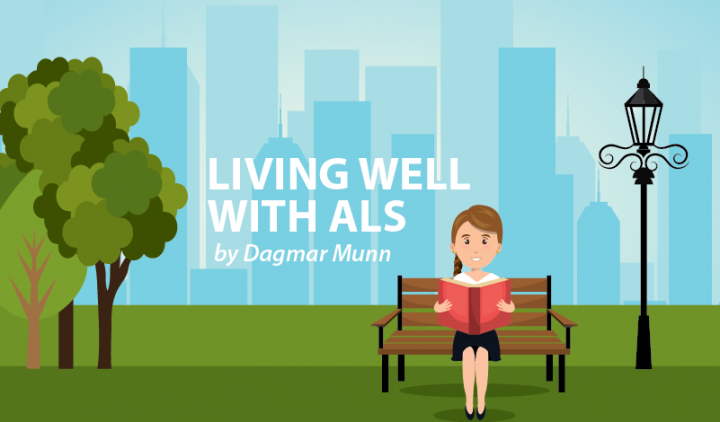 The new year arrived bearing good and bad news. The good news is that 2020 marks my 10th year of living with ALS and I'm still here!
The bad news is that I still have ALS.
And, gosh darn, I thought we'd have a cure by now. But we don't — yet.
I say "yet" because I'm a positive thinker, and I believe our ALS community has experienced a paradigm shift that is bringing us closer than ever to a cure. Following are a few of the many recent changes in attitude and expectations that I've observed:
An explosion of online resources
Social media grew to give patients, family members, and caregivers quick access not only to one another, but also to a wealth of helpful online resources. From websites for newly diagnosed patients to trusted online news sites such as ALS News Today, patients can learn about the latest ALS-related events, treatments, and research. Patients often know more about the status of current clinical trials than their doctors do!
A worldwide expansion of ALS research
Ten years ago, I read about ALS research using zebrafish and fruit flies. Now the pipeline for potential treatments has evolved into clinical trials with ALS patients. International research centers focus on stem cells, identifying biomarkers, and testing innovative treatments.
The term slow progression entered our conversations
When I was diagnosed, I was told life expectancy was two to five years. But that prediction has been challenged by patients living much, much longer.
We now identify patients whose symptom progression is slow, and patients also are taking steps to slow the progression of symptoms.
The ALS Association updated their "Facts You Should Know" section on their website to include the statement: "While the average survival time is three years, about 20 percent of people with ALS live five years, 10 percent will survive 10 years and 5 percent will live 20 years or longer."
Then there are the patients who 'don't have ALS anymore'
Through his Study of ALS Reversals project, Dr. Richard Bedlack, founder and director of Duke University's ALS clinic, identified 45 patients who had been diagnosed with ALS and now are symptom-free. Eight of those patients spoke at a conference I watched online. That's when, in my world, "ALS goal posts" moved!
For me, this is the most significant paradigm shift: ALS doesn't have to be a terminal disease!
I hope I live to see the words rehabilitation and recovery used in every ALS conversation. I hope to live well in a world without any ALS.
And I'm not alone. To paraphrase the ALS Therapy Development Institute: ALS is not incurable, it is underfunded.
***
Note: ALS News Today is strictly a news and information website about the disease. It does not provide medical advice, diagnosis, or treatment. This content is not intended to be a substitute for professional medical advice, diagnosis, or treatment. Always seek the advice of your physician or other qualified health provider with any questions you may have regarding a medical condition. Never disregard professional medical advice or delay in seeking it because of something you have read on this website. The opinions expressed in this column are not those of ALS News Today or its parent company, BioNews Services, and are intended to spark discussion about issues pertaining to ALS.