Living Well On the Rare Side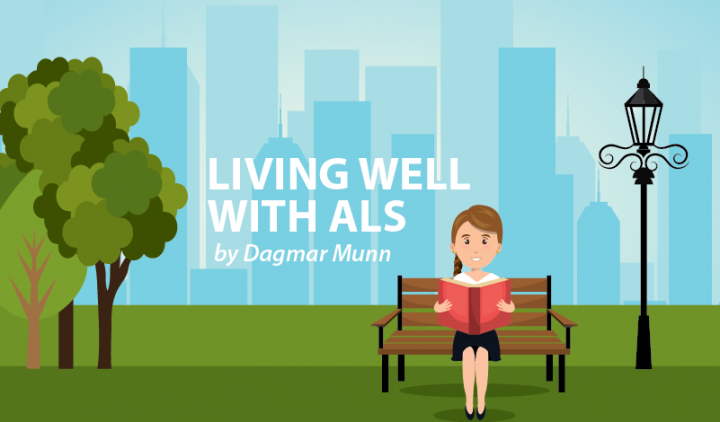 The other day, I was chatting with a friend about Rare Disease Day.
Wait, what? You don't know about Rare Disease Day?
Well, don't feel bad. Last year I missed it, thinking it was just another ho-hum awareness event. But I've learned the value of events such as this one: Celebrated worldwide, they help shine a light on all rare diseases, including ALS.
What is Rare Disease Day?
The first Rare Disease Day was held on Feb. 29, 2008, to raise awareness for rare diseases and to improve access to treatment for patients and their families. Feb. 29 was chosen because it's a rare day, occurring only during a leap year (on other years, Rare Disease Day is held on Feb. 28).
The global event has been gathering steam since its first observance in 2008, with more than 100 countries now participating. There are workshops, conferences, walks, fundraising, and even manifestos from local towns and federations.
In a column last year, I shared my jealousy at the media attention other diseases received as if we were competing against one another for limited funding and support. Fortunately, BioNews Services, the online health news company that publishes this column, helped me to see the big picture.
The power of many voices
BioNews is a unique organization representing 65 rare disease communities. The workplace is virtual, with patient columnists, news writers, editors, and support staff scattered across 31 states and 19 countries.
As I began meeting and exchanging ideas with other patient columnists, I realized that although our diseases differed in symptoms and treatments, we shared many of the same feelings. We each had to accept our diagnosis, adjust to our new normal, and learn to maintain a positive attitude despite our individual health challenges.
Recently, RARE Courage, the nonprofit arm of BioNews, has partnered with another nonprofit to take on the issues of air travel accessibility, including airplanes with nonexistent passenger loading ramps, walkers and power wheelchairs that get mangled in cargo holds, and airline transport personnel who are no-shows at the gate.
RARE Courage and All Wheels Up, a nonprofit working with airline carriers and aircraft manufacturers to make airplanes wheelchair accessible, are surveying wheelchair users and hope to facilitate change among the air travel industry. Together, their voices have strength.
What makes you rare?
This year, Rare Disease Day 2020 participants are being challenged to answer the question, "What makes you rare?"
I encourage ALS patients, family members, and caregivers to join the rare disease community and me by highlighting what makes you rare. Share your story on social media using the hashtag #whatmakesmerareALS.
What makes me rare? Having lived with ALS for 10 years — well beyond the dismal prognosis of two to five years — I know I'm rare. But I hope that by continuing to share my positive mindset and wellness motivation tips with the ALS community, we can live fuller, longer, and happier lives while living with ALS.
***
Note: ALS News Today is strictly a news and information website about the disease. It does not provide medical advice, diagnosis, or treatment. This content is not intended to be a substitute for professional medical advice, diagnosis, or treatment. Always seek the advice of your physician or other qualified health provider with any questions you may have regarding a medical condition. Never disregard professional medical advice or delay in seeking it because of something you have read on this website. The opinions expressed in this column are not those of ALS News Today or its parent company, BioNews Services, and are intended to spark discussion about issues pertaining to ALS.